Behind the scenes on the Next Iron Chef, Food Network's culinary production team is responsible for making sure that the rival chefs have everything they need to cook and present their dishes — from a stocked pantry to plenty of serving vessels. They shared some fun facts about what it took to pull off the "Heat and Meat" challenge in episode one.
What materials were purchased for the chefs to create heat in the wilderness?
Wood: 2,000 pounds
Fire-safe bricks: 200
Stainless-steel sheet metal: 550 pounds
Rebar rods (carbon steel rods): 25 feet
Other than the fire pits and wood, bricks and metal, what was provided for each chef team to cook with?
One cast-iron camp oven
Two bowls
Two cutting boards
Two cast-iron skillets
Cast-iron grill grates
Two gallons of water
What did you do with the five fire pits that were purchased for the challenge once it was over?
They were donated to a group of Boy Scouts who were camping in the area the following weekend.
More behind-the-scenes extras from the Super Chefs premiere:
More posts from Sara Levine.
Similar Posts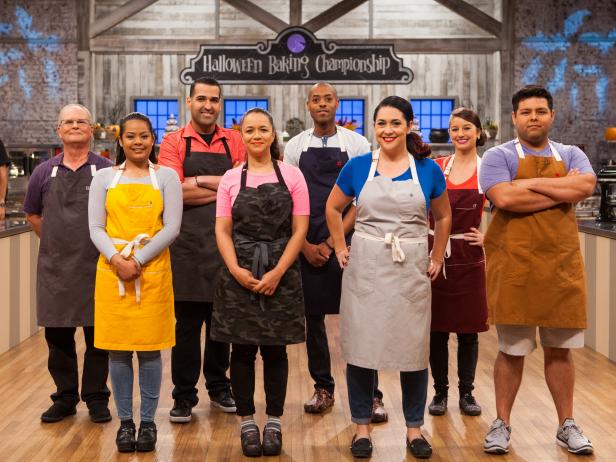 Get the details on the all-new season of Halloween Baking Championship, premiering on Sunday, Sept. 25 at 9|8c....