Thanksgiving: It's a holiday that requires a ton of preparation and can cause some stress, but in the end, we all love it and the memories make each moment worth it. Whether you have your recipes in order for the big day next week or you're looking for some inspiration, we thought we would share some of the best offerings out there.
In honor of Thanksgiving, we're kicking off the first annual Communal Table on Food Network, an event that we opened up to the entire food community. The response was outstanding — it blew us away. Experts from the industry were excited to "pull up a chair" to our table and offer readers their favorite recipes for appetizers, sides, salads, breads, mains, desserts and cocktails.
We've chosen to bring Alton's Good Eats Roast Turkey to the table — a foolproof recipe that both novices and pros alike love. Alton uses simple aromatics like apples, onions, cinnamon, rosemary and sage to make his turkey the star. How does he keep it so juicy? He brines it with a solution of salt, brown sugar, vegetable stock, allspice berries, peppercorns and candied ginger.
We didn't stop there. We've also asked our wine expert, Mark Oldman, to help pick the wines for the table. According to Mark, these three options would pair perfectly with Alton's famous turkey:
American Sparkling Wine: An appropriately American bubbly, zesty enough to stoke the appetite while the bird cooks, but rich and fruity enough to enjoy well into the meal
Pinot Gris from Oregon: Floral and peachy to harmonize with the bird's ginger and apple accents, but clean and refreshing on the finish
Chinon from France: A slingshot of cherry-cranberry and earth, lithe and bright enough to invigorate the table, even during those last, belly-busting bites of bird
See what our friends are bringing to the table and tell us what you would bring to the table on Twitter by using the hashtag: #pullupachair.
Cocktails, Appetizers, Salads and Breads:
Liquor.com: Thanksgiving Cocktails
The Kitchn: Goat Cheese Panna Cotta Topped With Canned Cranberry Jelly Cut-Outs
Big Girls Small Kitchen: Braided Biscuits
Epicurious: Chestnut and Sherry Soup
Yahoo! Shine: Spicy Caramelized Onion Jam With Goat Cheese
YumSugar: Kale and Chard Salad with Pomegranates and Hazelnuts
Whole Foods Market: Mixed Green Salad With Pears, Hazelnuts, Blue Cheese and Homemade Croutons
Mains:
FN Dish: Alton Brown's Good Eats Roast Turkey
Eatocracy: Country Ham With Pickled Peaches
BlogHer Food: Root Vegetable Pot Pie With Cheddar Biscuit Crust
Sides:
Cooking Light: Fennel, Sausage, and Caramelized Apple Stuffing
Bon Appetit: Maxine Rapoport's Turkey Stuffing
EatingWell: Green Bean Casserole
Serious Eats: Ultra-Crispy Roasted Potatoes
Oprah.com: David Chang's Roasted Brussels Sprouts With Asian Vinaigrette
Food Republic: Cavatappi With Fontina and Fall Vegetables
Healthy Eats: Green Bean Casserole With Crispy Shallots
Saveur: Green Beans and Tomatoes
Diner's Journal: Fiery Sweet Potatoes
Real Simple: Brown Sugar-Glazed Carrots With Rosemary and Pecans
The Daily Meal: Bacon Brussels Sprouts
AP/ J.M. Hirsch: Ginger-Pear Cranberry Sauce
Food52: Mashed Potatoes with Caramelized Onions and Goat Cheese
Food.com: Make-Ahead Mashed Potatoes
Food & Wine: Michael Symon's Swiss Chard and Leek Gratin
All You: Sweet Potato Bake
Desserts:
The Blender/ Williams-Sonoma: Deep-Dish Apple Bourbon Streusel Pie
Southern Living: Pumpkin-Pecan Cheesecake
Cooking Channel: Apple Bread Pudding
Fox News: Ginger Molasses Sugar Cookies
Gourmet Live: Pumpkin Coconut Panna Cotta
Melissa Clark: Sweet Potato Ginger Custard Pie
MyRecipes.com: White Chocolate Cheesecake With Cranberry Currant Compote
More posts from Sarah De Heer.
Similar Posts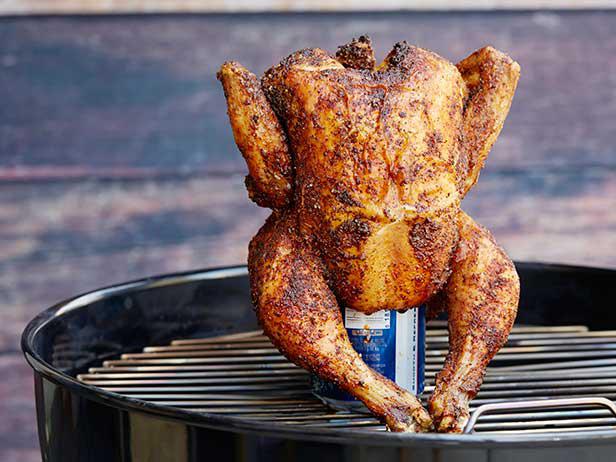 This clever grilling technique is easy enough to perfect even on your first try making it....