Last week, FN Dish invited food bloggers from around the country to "pull up a chair" to our virtual Communal Table. Needless to say, we received link after link of incredible Thanksgiving dishes, tips and photos.
See what our new friends are bringing to the table and tell us what you would bring to the table on Twitter by using the hashtag: #pullupachair.
Cocktails, Appetizers, Soups and Salads:
Eat Be Mary: She's Mulling It Over Wine
Cookistry: Bread With Ancient Grains
Celebrity Chefs and Their Gardens: The American Hotel Peconic Clam Chowder
Picky Eater Blog: Butternut Squash Soup With Thyme and Parmesan
Good Food Good Friends: Mushroom Soup
Mains:
Examiner.com: Grilled Quail with a Warm Beet, Frisée, and Pistachio Salad
She Wears Many Hats: Mayonnaise Roasted Turkey
Sides:
Living Mostly Meatless: Vegan-Friendly Corn Casserole
Healthy Green Kitchen: Red Kuri Squash Pie
The Naptime Chef: Crispy Rosemary Fingerling Potatoes (pictured above)
Gluten-Free Blondie: Apple and Cranberry Studded Stuffing
Eat Drink Man Woman Dogs Cat: Blue Cheese and Rosemary Celebration Potatoes
Burnt Lumpia: Turkey, Sweet Potato and Cranberry Empanadas
Panfusine: Pan Fried Polenta Seasoned With Cumin, Ginger & Black Pepper
Homemade Cravings: Warm Brussels Sprouts and Cranberry Slaw
Bakeaholic Mama: Maple Roasted Brussels Sprouts With Crispy Prosciutto
Show Food Chef: Beer-Braised Brussels Sprouts
T's Tasty Bits: Sweet Empanadas with Pumpkin and Lupini Beans Filling
The Amused Bouche Blog: Braised Kale
The Little Kitchen: How to Make the Perfect Mashed Potatoes
Desserts:
The Macaron Queen: Macaron Tower
Poet In The Pantry: Amaretto Apple Crisp
Farm Girl Gourmet: Pumpkin Coconut Panna Cotta
That's Forking Good: Cinnamon Chip Pumpkin Blondies
Out of the Box Food: Out of the Box Food Maple Pumpkin Pie
Cake Baker 35: Orange Spiced Pumpkin Pie
Lisa Michele: Pumpkin, Pecan, Cheesecake Pie
Food For My Family: Buttermilk Custard Pear Pie
Simple Bites: Black-Bottom Maple Pumpkin Pie
A Cooks Nook: Swedish Apple Pie
Yakima Herald: Pretzel Jell-O Salad
How Does She: Three of Our Favorite Desserts
Dollhouse Bake Shoppe: Thanksgiving Candy Bar Name Plates
Sweet Fry: Pumpkin Latte
Tasty Trials: Spiced Apple Panna Cotta With Caramelized Apples and Caramel Sauce
An Uneducated Palate: Puff Pastry Apple Tart
Frugal Front Porch: Mini Cheaty Cheesecakes
Even more:
Kitchen Courses: Thanksgiving for Six People Under $60
A Curious Palate: The Communal Table
More posts from Sarah De Heer.
Similar Posts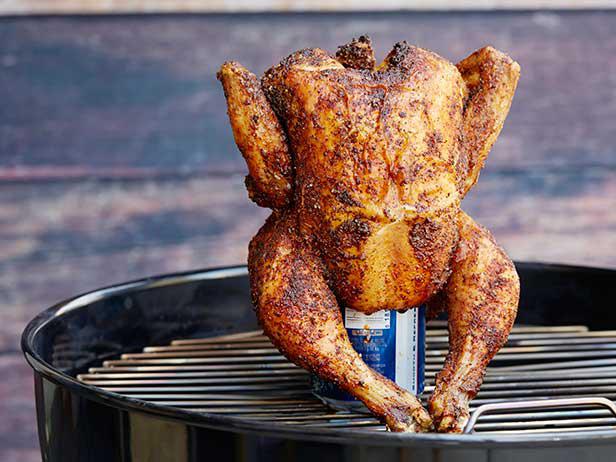 This clever grilling technique is easy enough to perfect even on your first try making it....