At an NYC Wine and Food Fest event at the TimesCenter, top-tier chefs discussed with Melissa Clark of The New York Times some of their greatest challenges in achieving what they have today, the moment they realized they had made it and the potential pros and cons of celebrity chefs and television cooks.
Several of the chefs admitted to being their own biggest obstacle in some way. Chef Anne Burrell was quick to name her "sparkly" personality as her greatest challenge, noting that some have not known how to approach such a confident, self-assured chef. Even fellow panelist Chef Alex Guarnaschelli confessed to being skeptical of the young Burrell many years ago. Still, Anne maintained, "The opposite of a sparkly person is mediocrity," and with that mantra, she has worked alongside some of the most premier chefs in the industry, including Lidia Bastianich and Iron Chef Mario Batali. The latter she credits with offering her most significant opportunity: to serve as his sous chef in Food Network's Iron Chef America battles.
Executive chef at The John Dory Oyster Bar and The Spotted Pig, Chef Bloomfield admits that her lack of confidence, not lack of ambition, caused her initial hesitancy, as she remembers telling herself, "I'm not good enough. I'm not good enough." She is, in fact, good enough — so good, that before coming to New York, she worked in London's famed River Café, which she considers to be her big break.
Graduating from college without a clear plan for the future, Chef Guarnaschelli simply began to cook and found her way from there. The daughter of prominent cookbook editor Maria Guarnaschelli, Alex, now executive chef at New York's The Darby and Butter Restaurant, appreciates the kitchen for its "solitude" and "lullaby" qualities.
About cooking on television, Chef Anito Lo of Annisa says that it is "part of the job" but does not consider herself "a television personality." However, she claims that her most telling moment occurred on the air, when she beat Iron Chef Batali in Battle Mushrooms on Iron Chef America.
That idea of cooking for millions, Anne noted, "is entirely a double-edged sword." One can either "fail" miserably for the entire world to see or "succeed" in front of an infinite audience. The risk that lies therein is what likely motivates their drive to be better and do more.
When asked what was their favorite ingredient, these chefs were surprisingly simple and traditional. April and Alex named acidic ingredients, while Anne prefers bacon and Anita said, "any fish that I've caught."
More posts from Maria Russo.
Similar Posts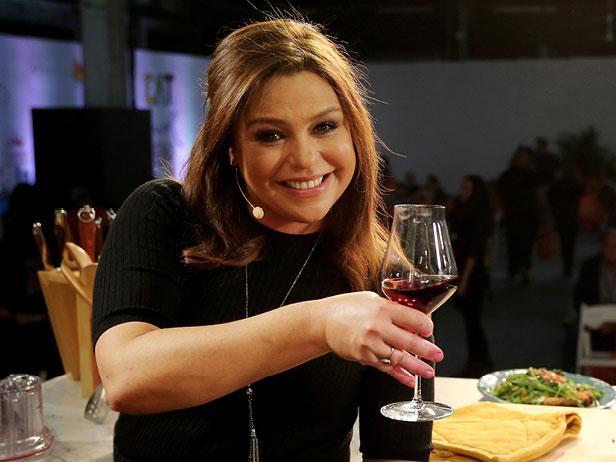 Ticket sales for the New York City Wine & Food Festival are now open. Browse all the events, and purchase tickets for all your favorites online. ...