What's October without pumpkins, right? As fun as it is to pick these bright orange mounds straight from the patch and carve them into jack-o'-lanterns, it is even more exciting to cook with them. Their texture is similar to that of a butternut squash and, when roasted, they are incredibly soft and sweet. Check out our fresh pumpkin-packed menu below for creative and traditional ways to approach this classic fall feature.
Food Network Magazine puts a spin on traditional toasted Pumpkin Seeds (pictured above). Add chipotle chili powder and cumin for barbecue-flavored flair, cinnamon and sugar for a sweet variety and various ethnic spices for Indian, Spanish and Italian flavors. These healthy seeds are perfect sprinkled atop salads or eaten as a quick midday snack.
For a crowd-pleasing plate with unparalleled presentation, try Food 2's recipe for a Savory Stuffed Pumpkin. A whole, hollowed-out pumpkin is filled with toasted chunks of bread, gooey Gruyere cheese, crushed garlic and a creamy nutmeg sauce. Just replace the lid, bake and serve slices — pumpkin and all — of this hearty side with roasted chicken or turkey.
Food.com's Roasted Pumpkin Cream Soup is a go-to seasonal favorite, featuring cups of roasted pumpkin, warm spices and velvety cream. This slow-cooker soup is blended before serving for extra-smoothness. Don't forget Paula's Southern Biscuits for easy, delicious dipping.
Turn pumpkin into an impressive main with this Pumpkin Risotto With Amarone Sauce from Cooking Channel. Simply add silky pumpkin puree to Italian-style rice and top with a cinnamon-sugar-laced Amarone Wine Sauce for a decadent autumnal dish.
Check out Food Network's Fall Produce, Fall Entertaining and Halloween guides for more in-season eats.
More posts from Maria Russo.
Similar Posts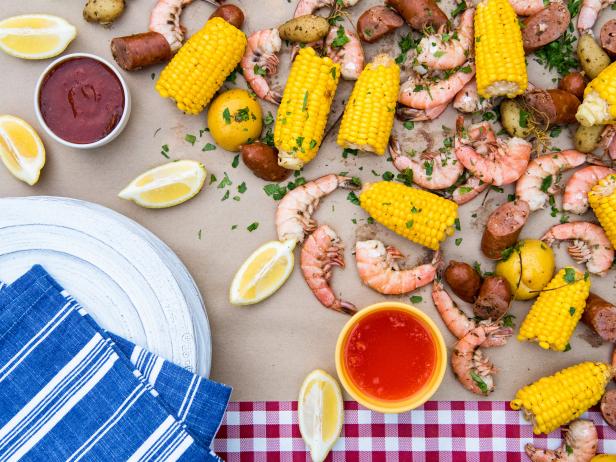 Have friends over — or embrace leftovers — with these Food Network recipes that feed more than four. ...