There's nothing better than a heaping helping of potatoes; whether they're Yukon Gold, russet or fingerling is entirely up to you. The hearty vegetable sometimes gets a bad rap, but potatoes are actually low in sodium, high in potassium and an important source of complex carbohydrates and vitamins C and B-6.
Make the most of this year's potato harvest by mixing them with other rich ingredients and baking 'em in a casserole dish. Easy to put together and full of flavor, a casserole makes for a great make-ahead meal that requires hardly any prep.
Whip up Emeril's Twice Baked Potato Casserole for a buttery, cheesy mashed mix. The key is adding butter, sour cream, heavy cream and seasonings to the potato flesh once they've gone through one round of baking in the oven.
Try Sandra's Easy Cheesy Scalloped Potatoes for a rich and decadent side dish that looks and tastes gourmet. This recipe calls for a medium casserole pan, but we say the bigger the better to savor the flavor.
Make Food Network Magazine's Vegetable Shepherd's Pie (pictured above) in a little over an hour. Buttery Yukon Gold potatoes pair well with carrots, celery, baby turnips and chopped veggie burgers.
Pile on the vegetables when you make Giada's Tomato Vegetable Casserole. The delectable mix of red bell pepper, carrots, zucchini and, of course, potato makes this dish five-star worthy.
Learn more: The Potato Spectrum
Talk to us: What's your favorite way to eat potatoes? Tell us in the comments or join the conversation on Twitter at #cookingwith.
More potato recipes from family and friends:
Taste With The Eyes: Poached Salmon, Lobster Mash, Lentil Gumbo "Gravy"
And Love It Too: Twice Baked Potato – Paleo Style
What's Gaby Cooking: Smashed Potatoes
From My Corner of Saratoga: Potato Canapes
Napa Farmhouse 1885: Chorizo and Potato Tacos
Cooking Channel: Cozy Up With In Season Potatoes
FN Dish: Best Potato Casserole Recipes
Cooking With Elise: The Irish Boxty
CIA Dropout: Potato and Leek Soup
The Sensitive Epicure: Potatoes Anna With Fresh Thyme and Truffle Salt
Glory Foods: Chicken Smashed Potatoes
Daily*Dishin: Creamy Loaded Potato Casserole
Virtually Vegan Mama: Baked Cinnamon Spiced Sweet Potato Fries
More posts from Victoria Phillips.
Similar Posts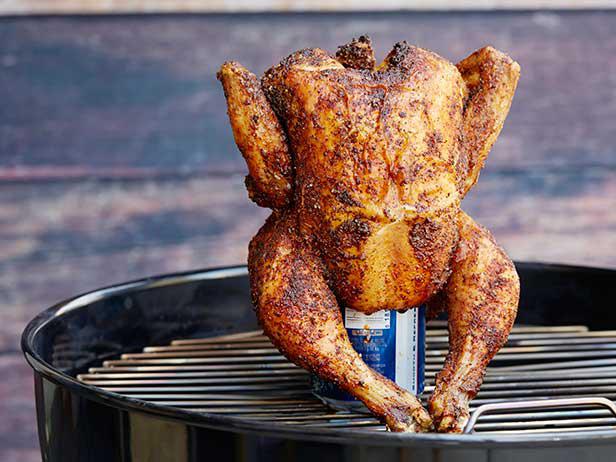 This clever grilling technique is easy enough to perfect even on your first try making it....