Lantern Restaurant in Chapel Hill, NC brought Korean-style fried chicken with pickled vegetables to the party.
Burgers and meatballs have become mainstays at the annual New York City Wine and Food Festival. Now fried chicken is getting into the mix. This beloved Southern comfort food was served up by restaurants from around the country last night at Hill Country Barbecue Market, the perfect venue for such an event. Guests meandered through the expansive Texas-style barbecue joint, munching on fried birds both classic and unconventional while a live band played on the lower level.
Chef Art Smith's classic Southern fried chicken was a crowd favorite.
In addition to all the crispy, juicy fried poultry, event host Bobby Deen and his actress girlfriend Katy Mixon cooked up mini mac-and-cheeses and sweet potato casseroles. Hill Country staffers passed hot cheese biscuits, and the super-rich chocolate-peanut pie with pretzels and bacon-peanut brittle from Michael's Genuine Food & Drink in Miami was not to be missed.
Event host Bobby Deen smiles with a fan. Paula's boy did her proud with his tasty mac-and-cheese.
Fans also schmoozed with Next Iron Chef: Super Chefs contenders Marcus Samuelsson and Spike Mendelsohn, Cooking Channel stars Zac Young and Lee Anne Wong, cookbook author Katie Lee Joel, top chefs Suvir Saran, Floyd Cardoz, Art Smith and many more familiar food-world faces.
Cooking Channel's Lee Ann Wong hangs with Marcus Samuelsson, whose Red Rooster restaurant offered African-spiced fried chicken.
Hill Country Chicken had a fun spin on chicken and waffles served in mini waffle cones.
The Bromberg Brothers of Blue Ribbon served super-crispy chicken with miso-honey sauce.
There were two contenders for the best Indian-inspired fried chicken of the evening: Suvir Saran of Devi offered this masala-spiced chicken and tangy slaw, while Floyd Cardoz of the soon-to-open North End Grill served his own chickpea-battered version with paneer mac-and-cheese.
More posts from Sara Levine.
Similar Posts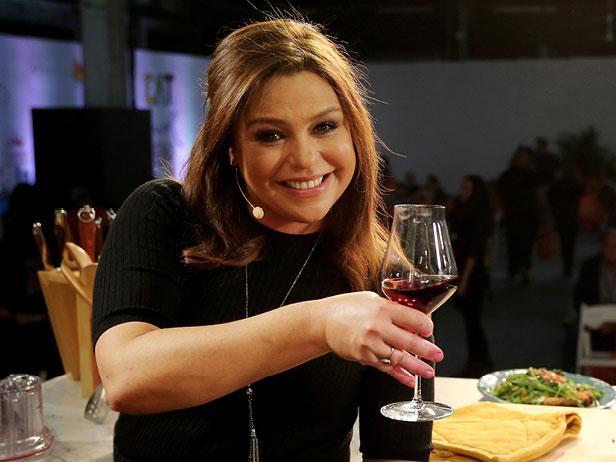 Ticket sales for the New York City Wine & Food Festival are now open. Browse all the events, and purchase tickets for all your favorites online. ...