'Tis the season to tailgate. Whether you are gearing up for the World Series or just Sunday afternoon football, there is no better way to root for your team than with a pre-game tailgate. And there's no better game-day eat than fan-friendly chicken wings. Simple to prepare and easily adaptable to different tastes, chicken wings are the ultimate finger food. This weekend, make a batch of these bone-in bites using one of our tried-and-true approaches below.
Alton Brown's go-to Buffalo Wings from Food Network Magazine are steamed then roasted and later drenched with a smooth, buttery Buffalo sauce. Serve along with Food Network Magazine's cool and chunky Blue Cheese Dip for easy and delicious dunking.
Celebrating classic Korean flavors, Food 2's Kimchi Wings are deep-fried then tossed with a traditional mixture of sugar, garlic, ginger and sesame oil. Top these with fresh scallions and crunchy sesame seeds for an Asian-inspired dish that will wow the crowd.
For a spicy wing spread, serve Jamaican Jerk Chicken Wings from Food.com. Packing a peppery punch, these wings are covered with a puree of onions, vinegar, allspice and, of course, red-hot peppers, then baked until brown and crispy.
Tyler's Sticky Honey-Soy Chicken Wings are the ultimate sweet and savory combo. This Cooking Channel favorite is marinated in a soy sauce-ginger mixture, pan-fried with golden honey and sprinkled with sesame seeds.
For more ways to Wing It and creative Tailgate recipes, check out Food Network.
More posts from Maria Russo.
Similar Posts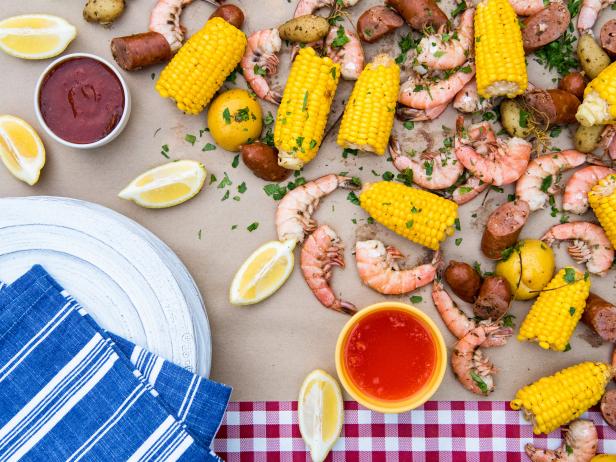 Have friends over — or embrace leftovers — with these Food Network recipes that feed more than four. ...