The FN Dish's own wine expert, Mark Oldman, teamed up with grilling expert and Hill Country Barbecue executive chef and partner Elizabeth Karmel to host the event Bubbles and Q at the New York City Wine and Food Festival this weekend – guiding lucky festival-goers through a flight of sparkling wines paired perfectly with juicy morsels of barbecue.
Why pour bubbly with your brisket (it seems like an unlikely combo)? Mark says the main reason is that the bubbles add lift and cleanliness to rich barbecue foods – it's one of his favorite food and wine pairings. Both Mark and Elizabeth think it's time to stop saving the sparklers for special occasions, since they pair so well with all foods – we should start drinking them like 7-Up or sparkling water!


Plus, there's Mark's "rule of P" for pink wine, which he explained while holding up a perfectly smoke-ringed rib: Any food that is pink goes with rose. He chose a sparkling Argyle Brut Rose to go with Elizabeth's pink-tinged pork ribs.
One of Mark's stand-out pairings was a sparkling Shiraz – he said every wine shop should have a few on hand if you ask and they're generally inexpensive (he chose Wyndham Sparkling Shiraz). The flavorful red wine stood up to Elizabeth's decadent moist barbecued brisket, and the surprising burst of bubbles refreshed the palate, cutting through the fat and salt. A real crowd-pleaser, this wine will appeal to white and red wine drinkers alike and it's the perfect pour for a big barbecue party.
Sparkling wine is like happy juice and barbecue is happy food, Elizabeth explained, at the end of the seminar. So go ahead and pop open a bottle of bubbly the next time you're eating smoke-kissed barbecue – you'll be pleasantly surprised.
More posts from Kirsten Vala.
Similar Posts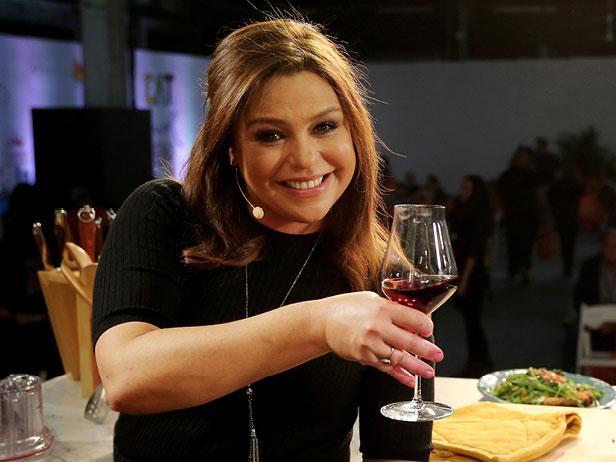 Ticket sales for the New York City Wine & Food Festival are now open. Browse all the events, and purchase tickets for all your favorites online. ...