Pumpkin is not only synonymous with Halloween, but it also signifies the official arrival of fall. What better way to celebrate the season and National Pumpkin Day than with pumpkin soup? Decadent and warm, its bright color will keep away the pre-winter blues.
Try Rachael's Pumpkin Soup With Chili Cran-Apple Relish for a scrumptious meal in less than 45 minutes. The natural sweetness of the pumpkin is enhanced with cinnamon and nutmeg, while the chili powder and hot sauce liven up each bite. The apple, onion, cranberry and honey make a great relish all on their own, but tastes even better when mixed into the soup.
Talk to us: What's your favorite way to eat pumpkin? Tell us in the comments or join the conversation on Twitter at #cookingwith.
More pumpkin recipes from family and friends:
What's Gaby Cooking: Pumpkin Chocolate Chip Bars
The Cultural Dish: Pumpkin Waffles
Cooking With Elise: Pumpkin Chip Scones
And Love It Too: Creamy Pumpkin Fruit Dip
CIA Dropout: Pumpkin Panna Cotta With Gingerbread
Haute Apple Pie Girls: Pumpkin Bread Parfait
I Am Mommy: Pumpkin Pancakes
Dishin and Dishes: Maple Pumpkin Creme Brulee
Virtually Homemade: Pumpkin Cream Cheese Muffins With Pumpkin Seed Streusel
Napa Farmhouse 1885: Pumpkin Pizza
Daydreamer Desserts: Pumpkin Fattigman
From My Corner of Saratoga: Baking Pie In The Pumpkin
Cooking Channel: Pumpkin Risotto
The Sensitive Epicure: Pumpkin Whoopie Pies With Molasses Marshmallows
Daily*Dishin: Pumpkin Praline Cheesecake
ZaikaZabardast: Pumpkin Jalebi
Mooshu Jenne: Pumpkin Nutella Bread
Big Girls Small Kitchen: Chocolate Chip Pumpkin Loaf
More posts from Victoria Phillips.
Similar Posts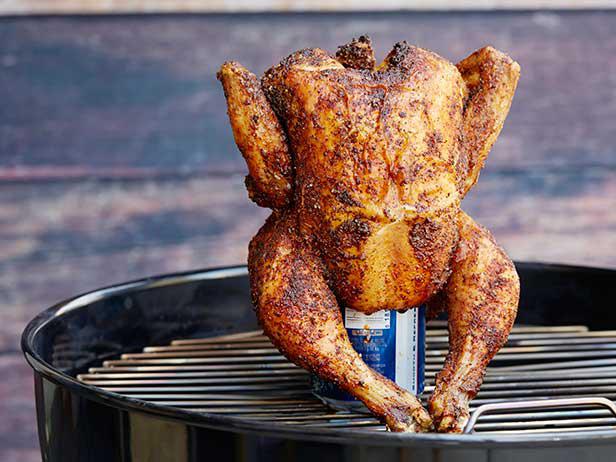 This clever grilling technique is easy enough to perfect even on your first try making it....