The ultimate finger food, nachos can be topped with just about anything and are a go-to crowd-pleaser. Food Network's veggie-friendly nachos are inspired by classic Greek flavors and use heart-healthy pita chips instead of traditional tortillas. Top these with kalamata olives, fresh tomatoes and cucumbers, tangy feta cheese and a yogurt-based tzatziki sauce. Add a 10-minute Greek Salad and Green Herb Hummus to complete your meatless Mediterranean menu this Labor Day.
Get the recipe: Greek Nachos
Meatless Monday, an international movement, encourages people everywhere to cut meat one day a week for personal and planetary health. Browse more Meatless Monday recipes.
More posts from Maria Russo.
Similar Posts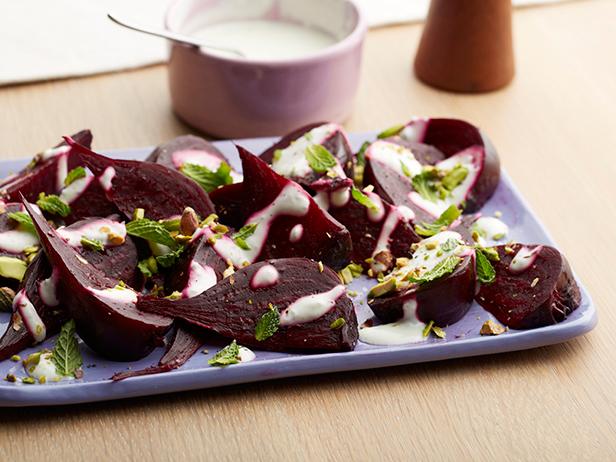 These pretty and delicious dishes showcasing pretty winter produce will help get you through the last stretch of winter. ...