While the countdown to the first events of the New York City Wine and Food Festival shrinks by the day, our excitement only continues to mount. We'll be at the festival all weekend long chowing down with Food Network stars Giada De Laurentiis, Sandra Lee, Duff Goldman, Paula Deen, Guy Fieri, Bobby Flay, Anne Burrell and Masaharu Morimoto.
Want to join us? You can find our editors covering the following events throughout the four-day festival. If you can't make it to the festival this year, tune into FN Dish for our coverage all weekend long.
Meatball Madness hosted by Giada De Laurentiis (Thurdsay, Sept. 29)
Accompany host Giada De Laurentiis and more than 25 renowned chefs as they take their best shot at making unique meatballs. Sip various wines while you taste not-so-traditional takes on a classic Italian dish you can't help but love. Last year's winner, Donatella Arpaia from Donatella in Chelsea, is back to defend her title. You don't want to miss the showdown.
Rock & Bowl with Anne Burrell (Thursday, Sept. 29)
Join chef Anne Burrell as she mingles, snacks, sips and bowls the night away in celebration of her first book, Cook Like a Rock Star. All guests get a free copy of the book, plus the chance to compete for fabulous prizes and the right to be crowned the first Rock and Bowl champ. Ticket information
Blue Moon Burger Bash hosted by Whoopi Goldberg (Friday, Sept. 30)
The Festival's most-popular event is sure to be a smashing success with superstar Whoopi Goldberg hosting. Get ready for a night jam-packed with burgers, Blue Moon, rock 'n' roll, milkshakes, pies and French-fried goodness.
Fried hosted by Elizabeth Karmel with special guest host Bobby Deen (Friday, Sept. 30)
Head over to Hill Country BBQ in the Flatiron District for finger-lickin'-good fried food. Hosted by The Queen of the Grill Elizabeth Karmel, with special guests Bobby Deen and Katy Mixon, chow down on thighs, wings, breasts and tenders all seasoned in succulent rubs and deep-fried to crispy perfection. Ticket information
The Neelys' Brunch (Saturday, Oct. 1)
Come on up to the Neely's BBQ Parlor, located on the Upper East Side, for a Southern family-style Jazz Brunch. You can't go wrong with Memphis-style BBQ favorites like slow-roasted half chicken and wet-glazed pork ribs, plus champagne.
The Best Thing I Ever Ate Between Bread hosted by Duff Goldman (Saturday, Oct. 1)
Based on the hit series of the same name, Food Network and Cooking Channel are teaming up to find the best sandwiches in the city. Ben Sargent, Sandwich King Jeff Mauro and host Duff Goldman are just a few of the famous faces featured. Enjoy the best eats from restaurants like Melt Shop, Pies 'n' Thighs, Social Eatz and Restaurant Marc Forgione. Ticket information
Bubbles and Q with Elizabeth Karmel and Mark Oldman (Saturday, Oct. 1)
Our resident wine expert, Mark Oldman pairs his favorite bubbles with rib, brisket, smoked sausage, barbecue chicken and pulled pork from grilling expert Elizabeth Karmel, executive chef and partner of Hill Country BBQ.
Patron Tequila's The Art of the Taco hosted by Bobby Flay (Saturday, Oct. 1)
Who better to host a taco and tequila party than Bobby Flay? Nearly 30 New York City chefs will put their own spin on the traditional Mexican dish.
Paula Deen's Sunday Jazz Brunch (Sunday, Oct. 2)
Start your Sunday off right with brunch from Paula Deen. The buffet-style soiree will take place in Gotham Hall and be accompanied by jazz music that Paula grew up listening to in her mother's kitchen. Can't wait to see y'all.
More posts from Victoria Phillips.
Similar Posts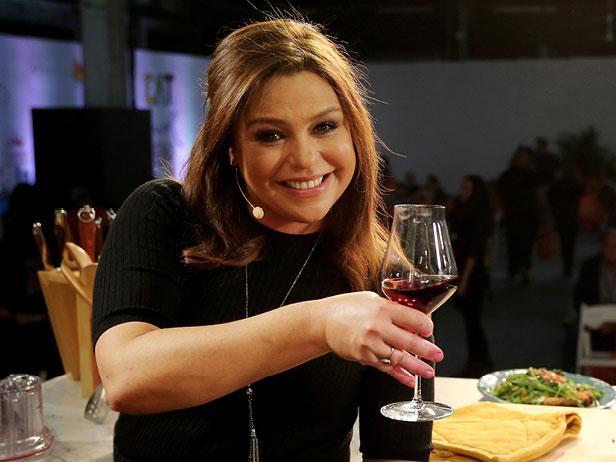 Ticket sales for the New York City Wine & Food Festival are now open. Browse all the events, and purchase tickets for all your favorites online. ...