Giada De Laurentiis' Tomato Basil Sauce for Target has been receiving some attention after Consumer Reports conducted a taste test of celebrity food products. The taste testers concluded that: "Most consumers would not be able to tell her sauce came from a jar." With a great taste and affordable price, Giada's brand received a Consumer Reports best buy ranking. Try making Giada's Simple Tomato Sauce or Bolognese Sauce at home.
Bobby Flay has teamed up with Aetna for their Healthy Food Fight campaign, which teaches people about the benefits of eating healthy. A national cooking contest, with a chance to win $10,000 worth of groceries is up for grabs, as well as feature appearances from Chef Flay. Visit Healthyfoodfight.com to submit an original healthy recipe for chance to win.
The Food Network Fans are constantly looking for info and sharing links on where we can find favorite stars, discuss favorite shows, visit a book signing, or see an appearance in other venues. We invite you to stop by and visit at FoodNetworkFans.com.
More posts from FN Dish Editor.
Similar Posts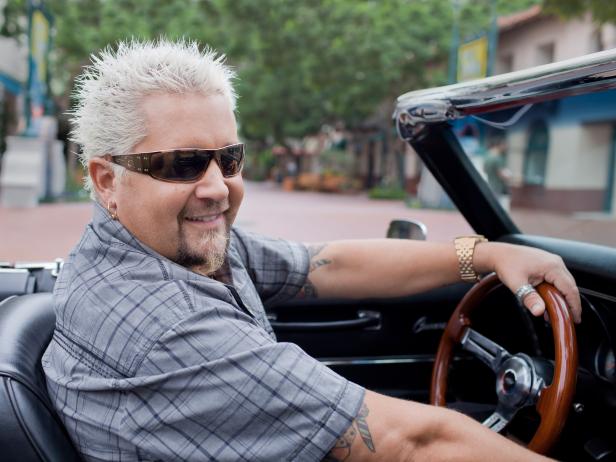 Get the first look at Guy Fieri's upcoming series, Guy's Family Road Trip....