After making such a delicious and simple meal with my garden-fresh summer squash, I decided the trek home would again be worth my while in order to get my hands on another great veggie: white eggplant. While both kinds are great when grown in your own backyard, the white eggplant variety produces many more individual eggplants — the five pictured above are just a quarter of what is on the plant on any given day.
Eggplant holds up great on the grill. You can have it as an appetizer, like in Bobby's Spicy Hoisin Glazed Eggplant or Giada's Grilled Eggplant and Goat Cheese Salad. Or use it in classic (and cheesy) Eggplant Parmesan. Grilled eggplant also gives a great smoky flavor to Baba Ghanoush.
In order to really showcase the eggplant, I chose to serve it marinated in a miso glaze and grilled.

Slice eggplant in half lengthwise. In a small bowl mix 1/4 cup miso paste, a few tablespoons soy sauce and a few tablespoons of honey to taste. Coat the slices with miso glaze and grill until browned.


The eggplant will be most delicious straight off of the grill but if you can't finish all of your slices, blend them with olive oil to create a dip for the next day.
More posts from Cameron Curtis.
Similar Posts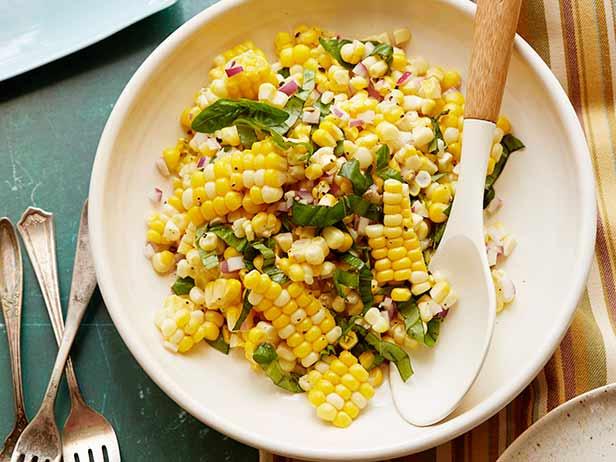 Think beyond the usual presentation of corn with butter and salt....