This summer, Food Network's Grilling Central is packed with recipes for the entire family's taste buds, boasting the best in burgers, dogs, chicken and more all season long. But with so many recipes, where do you start? Each Friday, FN Dish is giving you a complete menu that is stress-free and will be tableside quickly. This weekend, dinner will be ready in under 40 minutes.
Main Dish: Sunny's Grilled Smoked Pork Chops With Sweet and Sour Glaze (pictured above)
Side Dish: Tomato Salad With Cheese Crisps
Dessert: Bobby's Grilled Peach Cobbler
Drink: Blended Cherry Mojitos (in honor of Summer Fest)
Planning on making one of these dishes? Snap a photo and post it on Food Network's Facebook wall.
More posts from FN Dish Editor.
Similar Posts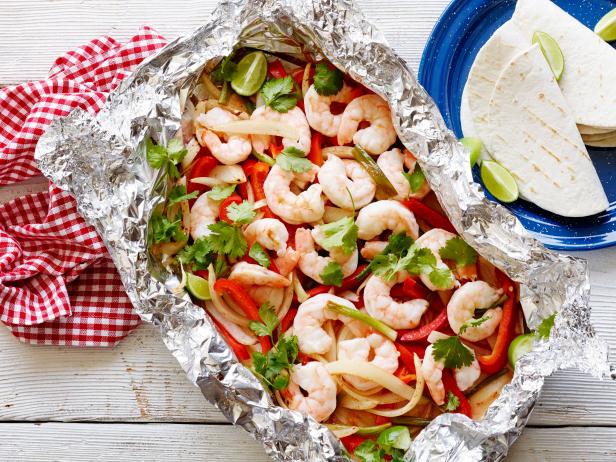 If you're looking to take advantage of the longer, sun-filled days of summer, try taking your weeknight dinners outdoors to the grill. Add foil pack...