It's week four of our season-long garden party, Summer Fest 2011, where we welcome food and garden bloggers to feature garden-to-table recipes and tips. We'll help you to enjoy all that this season has to offer. So far, we've delved into cucumbers and peaches. 
As summer's stifling heat slowly gives way to fall's refreshing breezes, throw an outside dinner party with tomatoes front and center.
It's the perfect time to showcase meaty summer tomatoes, dripping with succulent juice and pulpy seeds, in simple appetizers your guests will surely want seconds of.
Start off simple with Rachael's Tomato and Shrimp Salad With Horseradish Dressing. Large beefsteak tomatoes brighten the plate, while the shrimp adds a heartiness that isn't overly filling. Whip up Giada's Calamari, Tomato and Caper Salad in 20 minutes or less for a dish that's simply executed with lots of fresh lemon, salt and pepper.
Try Ted's Crostini With Thyme-Roasted Tomatoes (pictured above) for a beautiful starter of plum tomatoes atop thin baguettes sprinkled with olive oil. Add some garlic and fried sage for Food Network Magazine's Garlic-Sun-Dried Tomato Bruschetta. Both are flavorful and bite-sized, making snacking a cinch.
Emeril's Stuffed Tomatoes are a hearty classic. Filled with goat cheese, basil, parsley, Parmesan cheese and pine nuts, you can't go wrong making these savory tomatoes as an appetizer.
Switch things up and try some hot apps like Ina's Tomato and Goat Cheese Tarts. Enclosed in a flaky puff pastry, bite into a luscious mix of tomato, cheese, garlic, white wine and thyme. Or try Paula's Tomato Canapés in mini phyllo shells. Don't let their petite size fool you — these little guys pack lots of tomato flavor. Sprinkle with bacon pieces for a salty-sweet finish.
Talk to us: What's your favorite way to eat tomatoes? Tell us in the comments or join the conversation on Twitter at #cookingwith.
More tomato recipes from family and friends:
Big Girls Small Kitchen: Seared Chicken with Cherry Tomato Pan Sauce
Haute Apple Pie: Heirloom Tomato & Three Cheese Tart
What's Gaby Cooking: Zebra Tomato and Burrata Crostini
Zaika Zabardast: Balsamic Roasted Tomato-Basil Ice Cream
And Love It Too: Healthy Lunchbox – Garlic Tomato Basil Pesto Bruchetta
Chez Us: Roasted Tomato Sauce
Daily*Dishin: Refreshing and Rustic – Tuscan Bread Salad
Glory Foods: Fresh Tomato Salsa
Dishin and Dishes: Tomato Tart Tatin
The Purple Cook: Eggplant Parmesan Caprese Salad
I Am Mommy: Tomato Crudite
Cooking With My Kid: Gluten-Free White Bean Chive Cakes with Heirloom Tomatoes
Add a Pinch: Simple Caprese Salad Skewers
Sweet Life Bake: Salsa Cruda
Virtually Homemade: Farfalle with Roasted Tomato Sauce, Bacon and Shaved Romano
Dixie Chik Cooks: Tomato, Basil and Olive Bruschetta
The Sensitive Epicure: Yemista – Greek Stuffed Tomatoes & Peppers with Potatoes
Mooshu Jenne: Sun Burst Tomato Pasta
Napa Farmhouse 1885: Book Club, Tomatoes and a Recipe for Chicken Provençal?
Cooking With Elise: Tomato Parmesan Biscuits
From My Corner of Saratoga: Cooking from the Garden – Bruschetta Pizza
Fritos and Foie Gras: Tomato Terrine
Creative Culinary: Fresh and Savory Tomato Pie
Big Apple Nosh: Caprese Salad/Tomato Carnage
Spices and Aroma: Quick and Easy Paneer Curry
Zaika Zabardast: Sun-Dried Tomato Pesto Breakfast Rolls
More posts from Victoria Phillips.
Similar Posts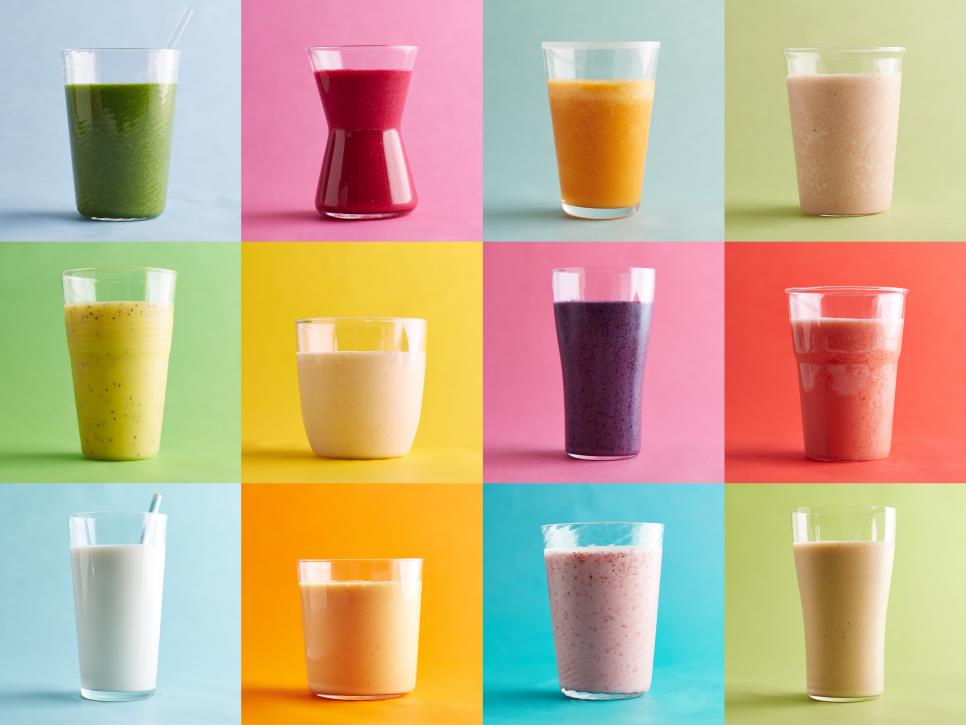 The possibilities are endless – think beyond fruit and throw in greens, oats, nuts, avocado – so you'll never get stuck in a rut. ...