From New York to California, Korean barbecue to waffles, food trucks are taking the nation by storm as season 2 of The Great Food Truck Race kicks off tomorrow.
Food trucks across the country have established cult followings by harnessing social media and grass roots marketing. Now, you can get in on the action, too. All season long, follow Food Network's Facebook and Twitter updates to learn how you can score a free lunch.
Here's how it works: On Sunday night, immediately following each episode of The Great Food Truck Race, visit Food Network's Facebook page to see which city and food truck will host a Friday lunch.
Throughout the rest of the week, be on the lookout for location clues posted on Twitter. On Friday at 11 a.m. local time, look for @FoodNetwork to Tweet out the final location. At noon, the first 100 people in line receive a free lunch on Food Network.
Free lunch recipients are encouraged to Tweet about what they think with the hashtag #foodtrucks, send Twitpics and tag photos on Food Network's Facebook wall.
Lunch Schedule:
*  Aug. 19: New York: Korilla BBQ:  San Diego:  Devilicious
* Aug. 26: Los Angeles: Sky's Gourmet Tacos
* Sept. 3: Orange County, Calif.: Seabirds
* Sept. 9: Cleveland: Hodge Podge
* Sept. 16: Irvine, Calif.: The Lime Truck
* Sept. 23: Boston: Roxy's Grilled Cheese
More posts from Victoria Phillips.
Similar Posts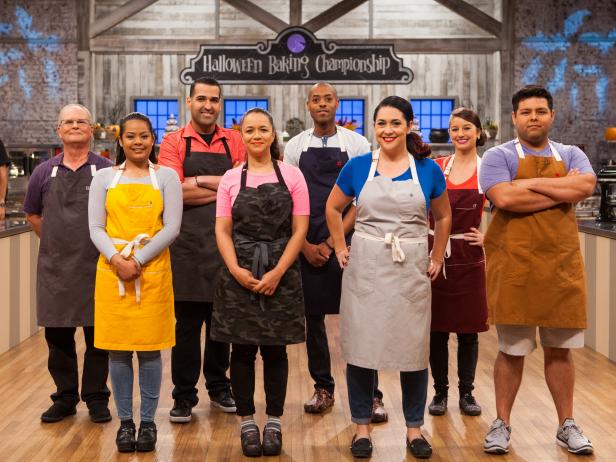 Get the details on the all-new season of Halloween Baking Championship, premiering on Sunday, Sept. 25 at 9|8c....