It's week four of our season-long garden party, Summer Fest 2011, where we welcome food and garden bloggers to feature garden-to-table recipes and tips. We'll help you to enjoy all that this season has to offer. So far, we've delved into cucumbers and peaches. This week we're getting creative with cherries.
What tastes better than sweet, crisp cherries plump with juice at the peak of the summer season? Sweet, crisp cherries in a warm, delicious pie, of course. Bing cherries range in color from a deep crimson to almost black, and their firm flesh makes for a perfect pie filling. Add a bit of quick-cooking tapioca to thicken the mixture, and you're all set to pour it into an all-butter pie crust like the Food Network Magazine version above.
For a finishing touch, brush the crust with heavy cream and sprinkle with sugar. The end result is a golden-brown crust and rich filling so good you'll lick your fingers clean.
Get the recipe: Classic Cherry Pie
Talk to us: What's your favorite way to eat cherries? Tell us in the comments or join the conversation on Twitter at #cookingwith.
More cherry recipes from family and friends:
What's Gaby Cooking: Cherry Chocolate Truffle Ice Cream
Big Girls Small Kitchen: Cherry Cornmeal Cake
Cooking With Elise: Roasted Cherries with Lavender and Almond Panna Cotta
Daydreamer Desserts: Cherry Crumble Cake
Ingredient Challenge Monday: Black Forest Ice Cream Done Two Ways
Spices and Aroma: Dilkush with Cherries
And Love It Too: Cherry-Pecan Chicken Salad
Daily*Dishin: Simple French Cherry Clafouti
Glory Foods: Collard Greens and Cherry Reduction
Chez Us: Gluten-Free Cherry Clafoutis
Food for 7 Stages of Life: South Indian Hot and Sour Soup
Virtually Homemade: Dark Chocolate Cherry Kuchen
In Jennie's Kitchen: Cherry Conserves
The Sensitive Epicure: Gluten-Free Cherry Almond Clafouti
Cooking Channel: Very Cherry Sangria
Napa Farmhouse 1885: Cherry Balsamic Vinegar
Zaika Zabardast: Balsamic Cherry and Peach Crisp
Mooshu Jenne: Rainier Cherry Panna Cotta
Food2: A Very Cherry Recipe Round-Up
Virtually Vegan Mamma: Fresh Cherry and Almond Scones
CIA Dropout: Italian Cherry Cake
Sweet Life Bake: Honey-Tequila Pickled Cherries
Cooking With Books: Cherry Cooler
Recipe Girl: Cherry Limeade Pound Cake
More posts from Victoria Phillips.
Similar Posts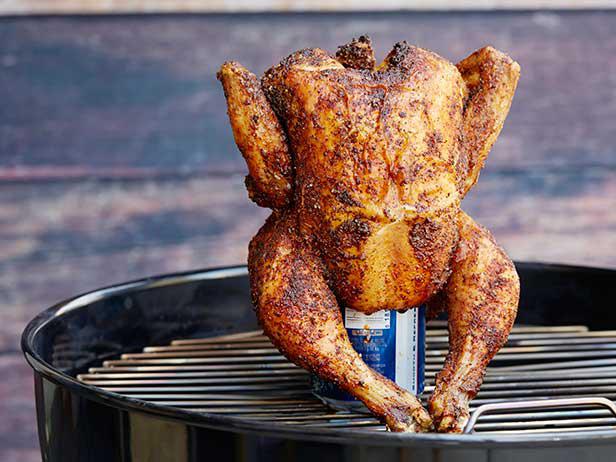 This clever grilling technique is easy enough to perfect even on your first try making it....