You watched him compete all season on Food Network Star and now Jeff Mauro's been crowned the season 7 winner. You know he loves sandwiches, but do you know what the Sandwich King won't eat?
While taping his new show, we caught up with him and asked him 10 rapid-fire questions that would help his fans get to know him better.
FN Dish: When it comes to condiments, ketchup, mustard or mayo?
JM: Mustard
FN Dish: Potato chips or fries?
JM: Fries – if I had potato chips, they would be BBQ.
FN Dish: Sourdough, whole-wheat or white bread?
JM: Whole-wheat
FN Dish: Bacon or sausage?
JM: Bacon
FN Dish: If you could eat the ultimate sandwich right now, what would it be?
JM: Hand-cut pastrami on rye, one slice of cheese with honey-dijon mustard.
FN Dish: One food we won't find you eating is _______________.
JM: Cottage cheese
FN Dish: What would you be listening to in the kitchen: Metallica or the Beatles?
JM: The Beatles
FN Dish: Cat or dog?
JM: Dog
FN Dish: Baseball or football?
JM: Football, more specifically the Chicago Bears.
FN Dish: Favorite guest judge on Food Network Star was ____________.
JM: Guy Fieri. He interacted the most with us and was peer-like.
Tune in: Sunday's at 11:30 a.m. Eastern/10:30 a.m. Central
More posts from Sarah De Heer.
Similar Posts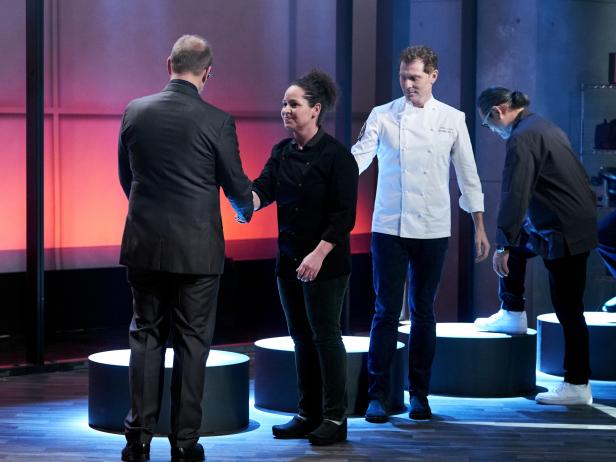 Get the latest details on the all-new series Iron Chef Showdown....