Every month, Food Network Magazine puts chefs from Food Network Kitchens to the test:  Create three inventive recipes with common supermarket ingredients like root beer and ice cream cones.
Hummus, a relatively modern refrigerator staple, is often used as a light, healthy dip for crackers, celery sticks and pita triangles. This month, Miriam Garron, Jay Brooks and Bob Hoebee put a fresh spin on the Mediterranean classic made with chickpeas, tahini, olive oil, salt and pepper.
Try the three recipes and add hummus to turkey sliders to keep them moist and rich, create a creamy soup or whip up a chickpea flatbread.
Recipe: Turkey-Hummus Sliders (pictured above)
Miriam says: "Hummus adds flavor and moisture to my mini turkey burgers."
Recipe: Mushroom-Hummus Soup
Jay says: "I used hummus to thicken the soup — it's a fun alternative to flour or cream."
Recipe: Chickpea Flatbread With Parsley-Olive Salad
Bob says: "Hummus takes the place of chickpea flour in my twist on nicoise flatbread."
More posts from Victoria Phillips.
Similar Posts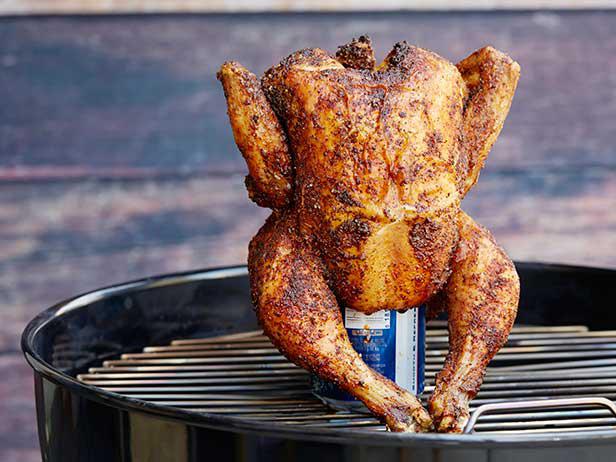 This clever grilling technique is easy enough to perfect even on your first try making it....