It takes more than a monsoon to keep Guy Fieri from presiding over a selection of the best cheesesteaks Atlantic City could pack into the Dennis Courtyard at Bally's Hotel & Casino last Friday night. Fans of the cheesy sub and the star of the new show Rachael vs. Guy started rolling in, despite muggy temps and sudden storms, and lined up nonstop to sample some classic and fresh takes on cheesesteaks.
Recent contestants on Food Network Star –Mary Beth, Chris, Alicia, Jeff, Susie and Whitney — were also in attendance and in full fan-mode, greeting and taking pictures with fans. Mary Beth had her eye on last year's cheesesteak winner, Tony Boloney's, who brought back their gooey American cheese-filled spicy sando and posed a steamy threat to the other eight competitors. With their signature "mustache army" of blue-shirted, beret-wearing staffers, complete with blue and red vuvuzelas (remember those from the World Cup?) and bullhorns, you'd be hard-pressed to not notice — and stand in line for their messy yet tasty sandwich.

A couple of notably novel takes also threatened to steal the show: Chef Tim Hamill of the Continental in Atlantic City took third place, adding an Asian flare with his cheesesteak eggroll with Sriracha ketchup (pictured above), and Margot Eisbart of burger shop PYT in Philly served up mini burgers topped with cheesesteak ("wit wiz") on a pretzel roll from the famous Philly Pretzel Factory.

Not to be outdone by spicy sauce, showboating and bullhorns, Michelle Burns of Bradley Boys in Stone Harbor, N.J., took second place for her classic cheesesteak. With her four sons and her guiding principle of "keep it simple," Michelle's cheesesteak was a perfect blend of American cheese, fresh beef and grilled onions.
Final honors, presented by Guy and seriously taste-tested by his crew on stage, wrested the prized Cheesesteak Battle trophy from Tony Boloney's and placed it firmly in the Cheez Wiz-friendly hands (and first female Philly cheesesteak war entrant) of Nicole DiZio of Wit or Witout of Brookhaven, Penn. Crowned the Queen of Cheesesteaks in Philly, Nicole can also now claim the distinct honor of being the first Philly winner of the annual Atlantic City Food and Wine Festival Cheesesteak Battle (winning cheesesteak pictured at the top).
More posts from FN Dish Editor.
Similar Posts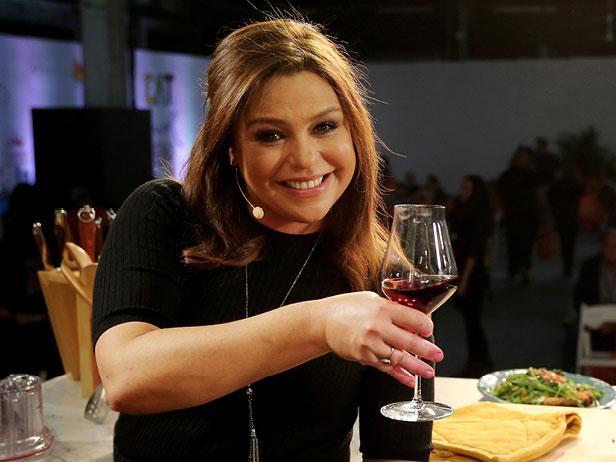 Ticket sales for the New York City Wine & Food Festival are now open. Browse all the events, and purchase tickets for all your favorites online. ...