Chef Aarón Sanchez has formed a partnership with the House of Blues to bring his signature Latin flavors to their tables. According to Las Vegas Weekly, "The new menu will include meals inspired by many types of cuisines, including dishes like shrimp and grits in a garlic chipotle sauce and meatball sliders." In addition to his new show Heat Seekers, Aaron is set to launch his third restaurant this fall in Kansas City.
Guy Fieri will launch a fourth location of Johnny Garlic's later this month in Dublin, California. Guy tells the Dublin Patch, "I'm always thinking of new dishes and I get my culinary inspirations while visiting mom-and-pop shops around the country for Diners, Drive-ins and Dives." If you can't get to California for the opening, you can make one of Johnny Garlic's menu items in your own kitchen: Penne With Chipotle Shrimp and Hotlinks.
Videos to watch:
Michael Symon shares his secret to great spaghetti sauce using fresh herbs with YumSugar.
Marcella Valladolid shares her healthy tips for enjoying Mexican food without the guilt on NBC Bay Area.
The Food Network Fans are constantly looking for info and sharing links on where we can find favorite stars, discuss favorite shows, visit a book signing, or see an appearance in other venues. We invite you to stop by and visit at FoodNetworkFans.com.
More posts from FN Dish Editor.
Similar Posts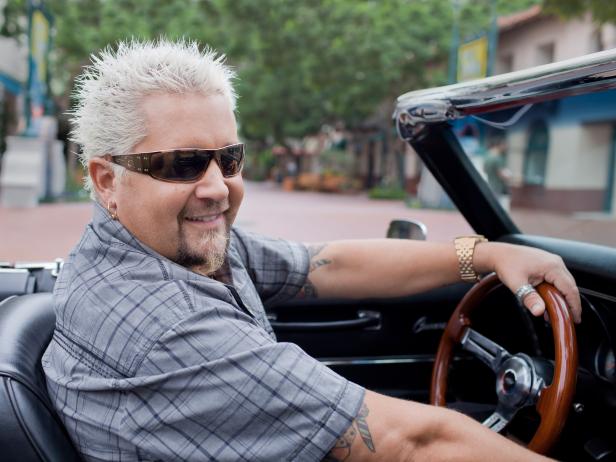 Get the first look at Guy Fieri's upcoming series, Guy's Family Road Trip....