Week two of our season-long garden party Summer Fest 2011 welcomes food and garden bloggers to feature garden-to-table recipes and tips. We'll help you to enjoy all that this season has to offer. Recently, we dove into the world of eggplants. Now ready for the spotlight: peaches.
Remember mealy stone-fruit from the supermarket this winter? No longer. That sweet, juicy, drip-down-your-chin peach is back in season.
You can always showcase fresh peaches in a crowd-pleasing Peach Cobbler. Paula has a highly rated (over 1,000 reviews) version that is the perfect ending to any summer feast. Plus, it only requires 15 minutes' prep so there's plenty of time for you to mingle with guests.
If you're not a fan of sharing your dessert, try Alton's Individual Peach Upside-Down Cakes and you'll have a ramekin filled with peaches, ginger and buttermilk all to yourself.
Skip the oven entirely like Bobby and make his Grilled Peaches with Cinnamon Sugar Butter right on the grill. In just 15 minutes, you'll have lightly sugar dusted grilled peaches topped with a mint garnish. Take the grilled fruit one step further with Giada's Grilled Peaches in Wine. Just slice and serve grilled peach wedges in your favorite red or white wine.
Don't let the sweetness of fresh peaches fool you, they're good for more than just dessert. Try them in savory dishes like Rachael's Chicken and Peaches. This 30 Minute Meal combines cooked peaches with chicken breast and thighs with an extra douse of peach sauce.
Peaches also pair well with pork so the next time you throw tenderloins on the grill, serve them with a peach, wine and brown sugar topping like this Rosemary-Mustard Pork with Peaches recipe.
Talk to us: What's your favorite way to eat a peach? Tell us in the comments or join the conversation on Twitter at #cookingwith.
More peach recipes from family and friends:
CIA Dropout: Peachy Keen Panna Cotta
What's Gaby Cooking: Peach and Blueberry Cobbler
In Jennie's Kitchen: Easy Peach Preserves
I Am Mommy: Peach Bread
Daily Dishin: Fresh Peaches and Cream No-Bake Pie
Cooking with Books: Peaches and Cream Cheesecake
Cooking With My Kid: Peach & Friends Cobbler Pie
White on Rice Couple: Peach Heirloom Tomato Salad
Cooking With Elise: Bruschetta with Grilled Peach Chutney
Taste With The Eyes: Warm White Peach and Blackberry Cobbler
Recipe Girl: Fresh Peach Pie
A Way to Garden: Farm Fresh Peaches Frozen to Perfection
Napa Farmhouse 1885: Fresh Peach Cookies
Sassy Radish: Peach, Apricot and Blueberry Cobbler with a Cornmeal Crust
Sweet Life: Sweet Peach Ancho Chile Salsa
Indian Simmer: Indian Peach Gujiya
Dixie Chik Cooks: Peach Cobbler
Food2: 5 Killer Peach Flavored Cocktails
Healthy Eats: 8 Ways You Didn't Know You Could Eat Peaches
Cooking Channel: Peaches on the Grill
Add a Pinch: My Grandmother's Peach Cobbler
And Love It Too: Pan Seared Salmon with Fresh Peach Salsa
From My Corner of Saratoga: Double Caramel Peaches
She Wears Many Hats: Peach Wontons
Pinch My Salt: Creamy Peach Smoothie
The Sensitive Epicure: A Summer Peach Tart, Gluten-Free
More posts from Cameron Curtis.
Similar Posts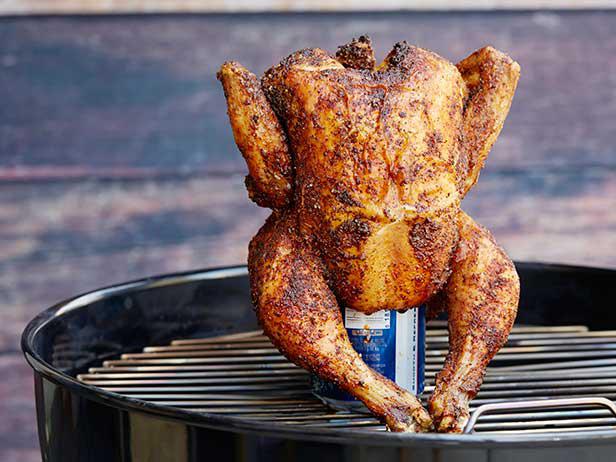 This clever grilling technique is easy enough to perfect even on your first try making it....