This summer, Food Network's Grilling Central is packed with recipes for the entire family's taste buds, boasting the best in burgers, dogs, chicken and more all season long. But with so many recipes, where do you start? Each week, FN Dish is giving you a complete menu that is stress-free and will be table-side quickly.
This weekend, we're diving into the sea and grilling up some of the ocean's best: shrimp and clams.
Juicy shrimp are stuffed with a flavorful mixture of garlic, jalapeno, scallions and cilantro that also adds vibrant color to this two-bite appetizer.
Appetizer: Jumbo Shrimp Stuffed With Cilantro and Chiles (pictured above)
Pick up a few pounds of steamer clams and all you'll need are onions, bay leaves, celery and a few peppercorns to give them their summer flavor. To make this a complete meal, boil water and cool linguine to al dente; toss the clams into the pasta once they've opened up.
Main Dish: New England Steamers
From fennel to broccoli and even sliced oranges, this veggie-friendly side dish grills up the best of summer produce and pairs perfectly with shellfish.
Side Dish: Grilled Polenta and Veggies
Tyler's peach cobbler gets an adult kick thanks to a little bourbon, which adds a mellow flavor that perfectly suits the sweet peaches and buttery, biscuit topping.
Dessert: Bourbon Peach Cobbler
More posts from FN Dish Editor.
Similar Posts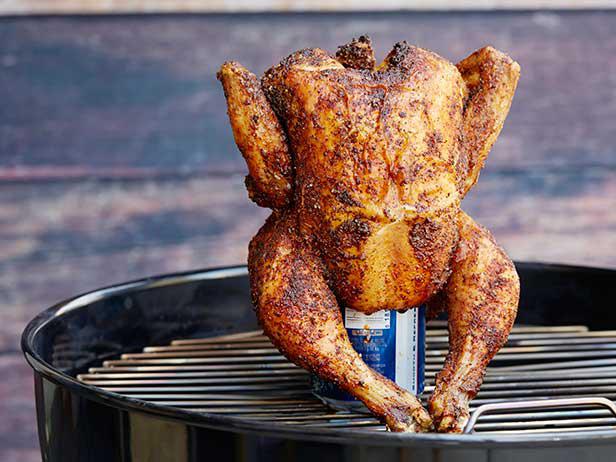 This clever grilling technique is easy enough to perfect even on your first try making it....