This summer, Food Network's Grilling Central is packed with recipes for the entire family's taste buds, boasting the best in burgers, dogs, chicken and more all season long. But with so many recipes, where do you start? Each week, FN Dish is giving you a menu that is stress-free and delicious.
This weekend, skip the takeout and try making pizza on the grill.
Top a crispy grilled crust with fresh mozzarella and charred onions, tomatoes, mushrooms and fennel. Plus, step-by-step instructions for the perfect grilled crust.
Get the recipe: Grilled Everything Pizza
Grilling pizza crust gives it a deliciously crisp exterior. Bobby tops his grilled pie with smoky sausage, peppers and onions, and creamy oregano-spiked ricotta.
Get the recipe: Grilled Pizza With Hot Sausage, Grilled Peppers and Onions and Oregano Ricotta
This recipe is great for getting the entire family involved in dinner — young children can roll out the dough while an adult is at the grill. If the children don't like the strong flavor of blue cheese, try something mild like mozzarella.
Get the recipe: Pizza With NY Strip, Blue Cheese and Balsamic Glaze
Save some time by using frozen dough when making grilled pizza. There's no sauce needed when you top this recipe with shrimp, feta and fresh tomatoes.
Get the recipe: Grilled Shrimp Pizza
More posts from FN Dish Editor.
Similar Posts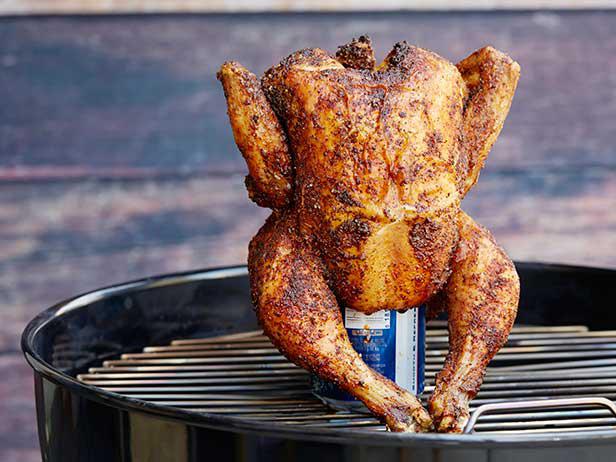 This clever grilling technique is easy enough to perfect even on your first try making it....