It doesn't get more local than your own backyard. If you're lucky enough to have a garden (or in my case, have parents who do), you can have a garden-to-table dinner whenever your veggies are in season. This past weekend, the yellow summer squash were the perfect size for picking.
Since yellow summer squash has a soft rind, you only need to scrub it under water before cooking. It can be baked into casseroles, like Paula's Summer Squash Casserole, thinly sliced and sprinkled with cheese, like a Summer Squash and Potato Gratin or sliced into spaghetti, like Tyler's Spaghetti with Summer Squash, Tomatoes and Grilled Shrimp. But when it's so incredibly fresh like this, I think just a little salt, pepper and olive oil are all that's needed before thick slices of the squash get thrown on the grill.

Once grilled, the slices can be served as a side dish, like Giada's Marinated Zucchini and Summer Squash or as part of a grilled vegetable plate.

I paired the squash with grilled corn, broccoli and sea bass for a classic summer feast. Grocery stores are great, but cooking from your own backyard is quite a treat.

More posts from Cameron Curtis.
Similar Posts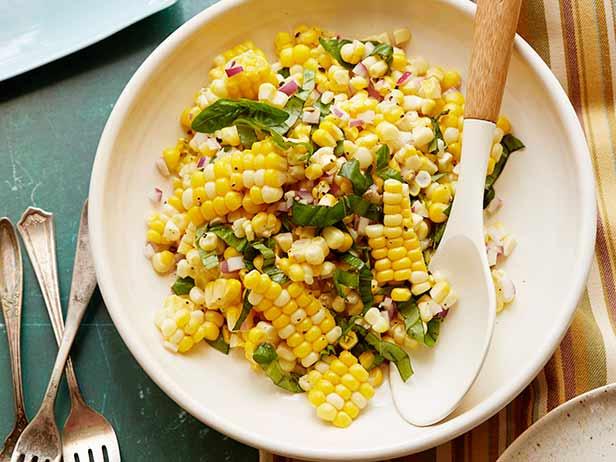 Think beyond the usual presentation of corn with butter and salt....