It's week three of our season-long garden party, Summer Fest 2011, where we welcome food and garden bloggers to feature garden-to-table recipes and tips. We'll help you to enjoy all that this season has to offer. So far, we've delved into eggplants and peaches. This week we're getting creative with cucumbers.
Water-rich and crunchy cukes are the perfect cool-down veggie for hot days. We've seen them in salads all year long but with summer's best in season right now, you can use them in pretty much every part of your meal.
Start with Sandra's five-ingredient Cucumber Yogurt Dip that marinates cucumbers in sour cream, yogurt and Greek seasonings.  Serve it with pita chips or, yes, more cucumber slices. You can also try Aarti's Indian-inspired version with fresh mint and make Cucumber Raita.
Cucumbers are a great alternative to crackers or bread. Try topping English cucumbers with smoked salmon and cream cheese like Ellie's Cucumber Cups With Creamy Salmon Whip or Sandra's Shrimp-Stuffed Cucumber Cups.
Feature cucumbers in creamy, cold summer soups. On the sweet side is Tyler's Cold Summer Soup that combines cucumbers and honeydew melon. On the savory side is Emeril's Cold Cucumber Soup that features tarragon and cayenne pepper.
You can even have your cucumbers and drink them, too. Try Bobby's vodka-based Cucumber Cocktail, Guy's Cucumber Margarita or Food Network Magazine's gin-based Cucumber Gimlets (pictured above).
Have a few slices left over? Some say they're great for your skin and reduce redness. Whether you choose to eat them or lay them over your puffy eyes, be sure to pick them up at your local market.
Talk to us: What's your favorite way to eat a cucumber? Tell us in the comments or join the conversation on Twitter at #cookingwith.
More cucumber recipes from family and friends:
Pinch My Salt: Chilled Cucumber, Kefir and Avocado Soup
What's Gaby Cooking: Cucumber-Basil Gimlet
In Jennie's Kitchen: Radish-Cucumber Crostini
Big Girl Small Kitchen: Spicy Cucumber Salad with Shallot, Ginger and Mint
Grecian Kitchen: Summer Cucumber Salad
And Love It Too: Cucumber, Mint and Watermelon Salad
Napa Farmhouse 1885: Cucumbers Coolers with Agave Simple Syrup
Cooking With My Kid: Cucumber Limeade
Healthy Eats: Cool Cucumber Soup
CIA Dropout: Relishing Cucumbers
Food for 7 Stages of Life: Cucumber Cherry Salsa
Cooking With Elise: Green Tea Cucumber Pops
Glory Foods: Cucumber and Shrimp Boat
Virtually Vegan Mama: Fire-Roasted Tomato and Cucumber Gazpacho
Food2: When Life Gives You Cucumbers, Make a Cucumber Cocktail
Cooking Channel: Cucumbers Stuffed with Crab-Mango Salad
Recipe Girl: Bread and Butter Pickles
Taste With the Eyes: Spicy Pickled Cucumbers with Wakame and Garlic Blossoms
Virtually Homemade: Cold Thai Cucumber-Mint Soup
Add a Pinch: Cucumber Tea Sandwiches
The Cultural Dish: Ahi Tuna with Cucumber Sauce and Salad
Daily*Dishin: Cool n' Zesty Cukes: 7 Minute Summer in a Jar
Daydreamer Desserts: Cubanita Margarita
Purple Cook: Cucumber Gazpacho with Indian Flavored Shrimp Relish
Indian Simmer: Cucumber at its Best with Chaat Masala
Big Apple Nosh: Quick and Easy Homemade Pickles
Sweet Life Bake: Agua de Pepino
The Sensitive Epicure: Tzatziki with Grilled Gluten-Free Pitas and Fresh Cucumbers and Peppers
Zaika Zabardast: Cucumber Gazpacho
A Way to Garden: Cucumber-Growing Q&A and the Best Pickles
Cooking with Books: Summer Fest: Cucumbers
More posts from Cameron Curtis.
Similar Posts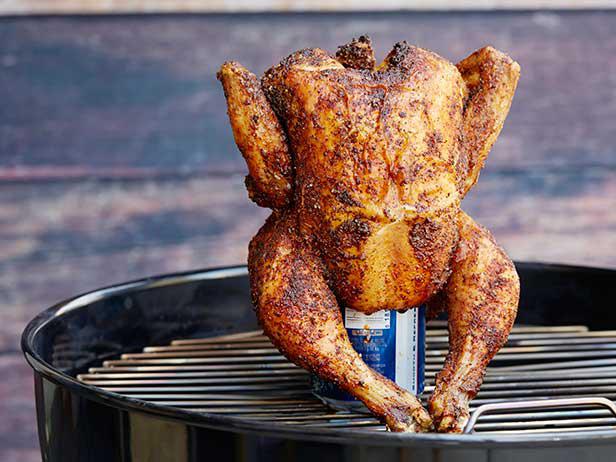 This clever grilling technique is easy enough to perfect even on your first try making it....