With most of the country in the middle of a heatwave,  it's just too hot to cook. But you still need to eat, of course. Here are some beat-the-heat recipes that will have you feeling cool in no time.
Make a quick and refreshing Watermelon Salad from Food Network Magazine. Chilled watermelon and bright blueberries make a perfect afternoon snack or side dish. Just toss with mint and lemon juice for a tangy treat.
Stay far away from the oven (and keep your kitchen cool) by whipping up a Summer Chopped Salad With Ranch Dressing. Fresh green beans, broccoli florets, cherry tomatoes and cucumbers make for a delicious dish that will leave you feeling light. Or try Food Network Magazine's Lami Lami Salmon for an easy entrée without breaking a sweat.
Think beyond the traditional gazpacho and make a sweet, refreshing cold soup: Emeril's Summer Fruit Soup combines strawberries, pineapples and mangoes with just a touch of mint and ginger.
Break out the blender for thirst-quenching smoothies: Try Bobby's Coconut Water Smoothie With Mango, Banana and Strawberries or Food Network Magazine's Honeydew-Almond Smoothie for immediate heat relief.
Check out Giada's Apple and Mint Punch for a luscious mix of green tea and apple juice—it's the perfect drink to have in hand while lounging on the porch, beach or backyard. Start the weekend off right with Food Network Magazine's White Sangria that's full of plums, nectarines and elderflower liqueur.
If it's just too hot for the main course, skip straight to dessert and make Rachel's Mango Sorbet With Amaretto and Crystallized Ginger, or Claire's Frozen Lemon Whip with Blueberry Sauce. Either way, you're sure to feel refreshed and ready to face the summer heat.
Talk to us: What's your favorite way to beat the heat?
More recipes to help keep your cool:
Super Cool Ice Cream Sandwiches
More posts from Victoria Phillips.
Similar Posts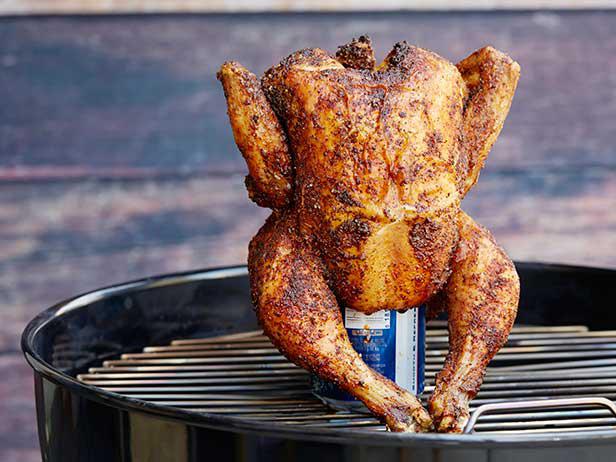 This clever grilling technique is easy enough to perfect even on your first try making it....