This summer, Food Network's Grilling Central is packed with recipes for the entire family's taste buds — boasting the best in burgers, dogs, chicken and more all season long. But with so many recipes, where do you start? Each Friday, FN Dish is giving you a complete menu that will cook up in 30 minutes or less. So fire up the grill this weekend and make it a family affair.
Main Dish: Bobby's L.A. Burger (pictured above)
Side Dish: Smokey Corn On the Cob
Dessert: Grilled Banana Splits
Drink: Peach-Ginger Iced Tea (in honor of National Iced Tea Month)
Planning on making one of these dishes? Snap a photo and post it on Food Network's Facebook wall.
More posts from Sarah De Heer.
Similar Posts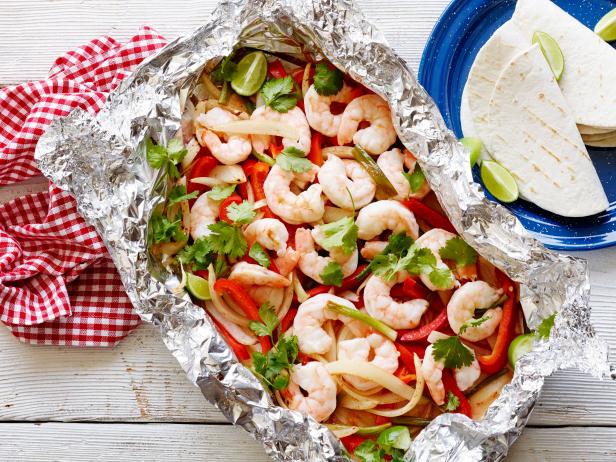 If you're looking to take advantage of the longer, sun-filled days of summer, try taking your weeknight dinners outdoors to the grill. Add foil pack...