Summer's heating up on Food Network with two new series that are sure to bring drama, heat and good food.
First, Food Network heads down the shore for the new series, Tough Cookies. Follow sisters Susan Adair, Linda Brand and their loving, squabbling, multi-generational family as they run Crazy Susan's Cookie Company in Ocean City, N.J. Crazy Susan's isn't your average bakery –- Susan is a mad genius, creating new concoctions and selling out fast every day, all while managing employees who are mostly family members. Their cookies might just be as popular as the beach in this town.
Tune in: Monday, July 11 at 10 p.m. Eastern/ 9 p.m. Central

Then, follow chefs Aarón Sanchez and Roger Mooking on a tongue-testing odyssey to discover the most delicious and dangerous spicy food in the country on Heat Seekers. In each city, they discover the secrets of heat in cuisines like Mexican, Indian and Korean, and then subject themselves to a test of who can handle the heat. What results in these adventures are either tears of laughter or pain, but usually it's both.
Tune in: Friday, July 22 at 10 p.m. Eastern/ 9 p.m. Central
Which Food Network shows are you looking forward to watching this summer? Join the conversation on Facebook and Twitter.
More posts from FN Dish Editor.
Similar Posts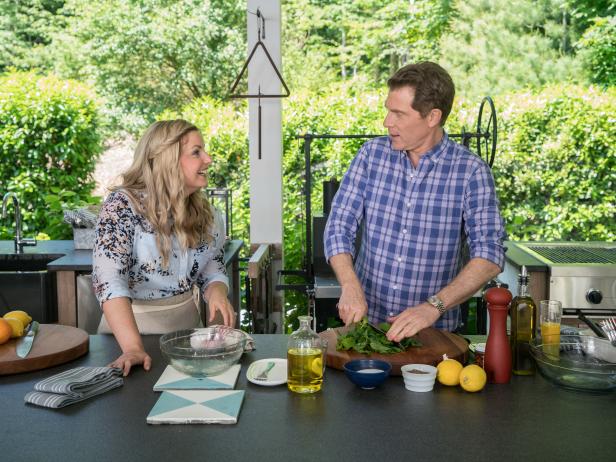 Get the latest details on the all-new series, The Bobby and Damaris Show....