We're teaming up with food and garden bloggers to host Spring Fling 2011, a season-long garden party. In coming weeks, we'll feature favorite garden-to-table recipes and tips to help you enjoy the bounty, whether you're harvesting your own goodies or buying them fresh from the market. Recently, we dove into the world of rhubarb and artichokes — today, we're exploring strawberries.
Strawberries are the season's eye catching bounty that so many people wait for — they're juicy, flavorful and can be eaten plain, roasted, grilled and more. When buying, choose brightly colored, plump berries that still have their green caps attached. Do not wash them until ready to use them, and store (preferably in a single layer on a paper towel) in a moisture-proof container in the refrigerator for two to three days.
While strawberries vary in size, if you see European Alpine strawberries, which are much smaller than American and Chilean varieties, don't hesitate to pick them up. They are exquisitely sweet and are considered by many to be the "queen of strawberries."
This week, we're going beyond chocolate-covered strawberries and strawberry shortcake with these five new recipes for spring and summer:
Breakfast: Giada's Strawberry Strata
Lunch: Rachael's Romaine Hearts with Strawberry Balsamic Vinaigrette

Dinner: Paula's Pecan-Crusted Pork Tenderloin Crostini with Strawberry Balsamic Sauce

Dessert: Giada's Poached Strawberries, Peaches, and Mango over Crushed Ice
Drink: Peach and Strawberry Soda
Talk to us: What's your favorite way to eat strawberries? Tell us in the comments or join the conversation on Twitter at #cookingwith.
More strawberry recipes from family and friends:
Food2: Sippin' on Strawberries
Gaby at What's Gaby Cooking: Boozy Strawberry Limeade
Cooking Channel: Strawberry Rhubarb Crisp
More posts from Sarah De Heer.
Similar Posts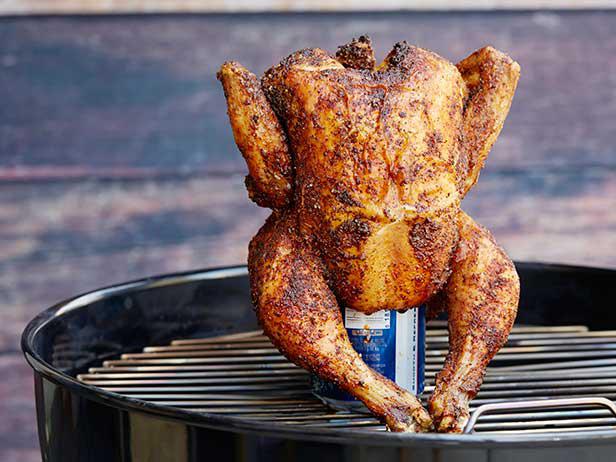 This clever grilling technique is easy enough to perfect even on your first try making it....