June is National Iced Tea Month — so get out your tall glasses and ice cubes and celebrate the warm weather by pouring yourself a home-brewed glass of iced tea.
According to Food Network's Encyclopedia, "Tea grew wild in China until the Chinese determined the leaves helped flavor the flat taste of the water that they boiled to prevent getting sick. All tea plants belong to the same species, but varying climates, soils, etc., combine in different ways to create a plethora of distinctive leaves."
Whether enjoyed plain, sweetened, flavored or spiked, sip down this cool drink with one of these recipes:
Giada's Sweet Apple Iced Tea
Thai Iced Tea
Ellie's Lemon-Ginger Iced Tea With Berry Cubes
Iced Tea With Grenadine

Alcoholic:
Bobby's Whiskey Spiked Peach Iced Tea
Blackberry-Bourbon Iced Tea (pictured above)
Sandra's Porch Swing Iced Tea
Aaron's Flying Eagle Iced Tea
Long Island Iced Tea: In case you don't know, Long Island Iced Tea has nothing to do with tea, just a whole lot of alcohol and cola. Watch this video as Ina explains.
Food Network Magazine asked Food Network Star judge Bobby Flay and last season's winner, Aarti Sequeira, to mix up their best iced tea. Who makes the better drink? Check out their recipes and vote here.
Browse more of Food Network's iced tea recipes.
More posts from FN Dish Editor.
Similar Posts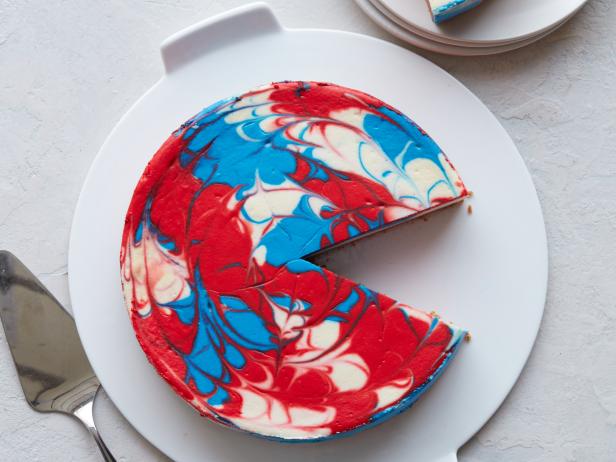 This week, our social feeds were inundated with red, white and blue....