For some of us with an affinity for all things candy-coated, sugared and dipped in or filled with chocolate, every month seems to be candy month. However, June is a particularly sweet four weeks thanks to its designation as National Candy Month. Our quick and simple candy recipes below are sure to satisfy even the most demanding sweet tooth.
Food Network Magazine's recipe for a Balloon Bouquet (pictured above) with jelly beans and a cherry licorice bow is every kid's dream snack on a stick. Taking just moments to put together, this fun sweet treat is an ideal last-day-of-school indulgence.
Bring a concession stand favorite into your kitchen with Food 2's video of Alton Brown making Easy Homemade Cotton Candy. Using just a whisk and a metal rack (no fancy equipment needed here!), you can make stove-top fluffy candy clouds any day of the week.
Mario Batali's recipe for Candied Citrus Zest from Cooking Channel combines fresh, fruity flavors with rich, sugary gratification. Orange, lemon and grapefruit zests are cut thick, boiled in simple syrup and dusted with sparkling sugars. Make an extra batch for snacking on your summer road trip and you can pass up questionable rest stop vending machines.
Easily customizable to your favorite colors, flavors and shapes, Food.com's classic recipe for Rock Candy is quick and easy to make. With just a little sugar, water, corn syrup and patience, you can create your own homemade rock candy in a matter of minutes.
More posts from Maria Russo.
Similar Posts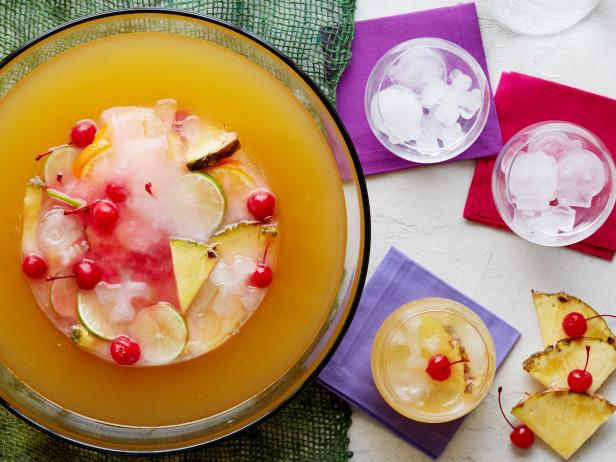 From formal events to backyard barbecues, punch is a party favorite for the ages....