There's an easy way to make weekly strides toward better health while still enjoying delicious dishes. Meatless Monday, an international movement, encourages people everywhere to cut meat one day a week for personal and planetary health. "Since its start in 2003, the campaign has spread to hundreds of schools, restaurants, workplaces and universities in more than a dozen countries," shares Chris Elam, program director for Meatless Monday.
According to the Meatless Monday website, "Going meatless once a week may reduce your risk of chronic preventable conditions like cancer, cardiovascular disease, diabetes and obesity. It can also help reduce your carbon footprint and save precious resources like fresh water and fossil fuel."
While FN Dish will continue to offer Recipe of the Day, which may or may not include meat on Mondays, we'll also include a quick and simple Meatless Monday menu so you can become part of the movement, too.
Main Dish: Giada's Spaghetti With Olives and Bread Crumbs
Side Dish: Rachael's Cucumber and Tomato Salad
Share your own meatless meal ideas on Facebook or Twitter and browse more recipes on Healthy Eating.

More posts from FN Dish Editor.
Similar Posts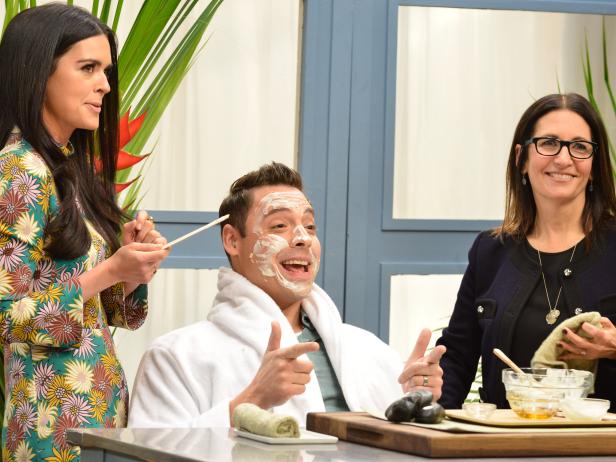 You don't have to travel somewhere exotic to make the most of your time off....