Sandra Lee has agreed to a deal with Hyperion and the Disney Interactive Media Group that would include the publication of five new books. In addition to the books, Sandra will produce a series of 15 online videos expected to launch this fall, around the same time as the publication of her lifestyle book and the first of two cookbooks. Later, she'll publish two food-themed novels with recipes.
Guy Fieri opened up his garage in a recent interview with AutoTrader.com.  His favorite, a '71 Chevelle, was purchased by saving up money he placed in a boot in his closet for two and a half years — he's vowed to never sell it. His current garage is filled with numerous cars — find out what they are and what car he's still looking for on AutoTrader.com.
Videos on the web:
In a video interview with The Food Channel, Robert Irvine shared what he has learned as the host of Restaurant: Impossible — specifically about restaurant owners, trends in food and what he'd like to see change.
Watch the video: Vimeo Food Channel
Guy Fieri gave us a look at his tattoos and the meanings behind them on AOL Video.
Bobby Flay and Giada De Laurentiis stopped by The View with some treats and talked about this season's Food Network Star competition.
Video: AOL TV Replay
Aaron McCargo Jr. has been dishing recipe tips on the Nate Berkus Show. You can watch his entire video library on TheNateShow.com.
The Food Network Fans are constantly looking for info and sharing links on where we can find favorite stars, discuss favorite shows, visit a book signing, or see an appearance in other venues. We invite you to stop by and visit at FoodNetworkFans.com.
More posts from FN Dish Editor.
Similar Posts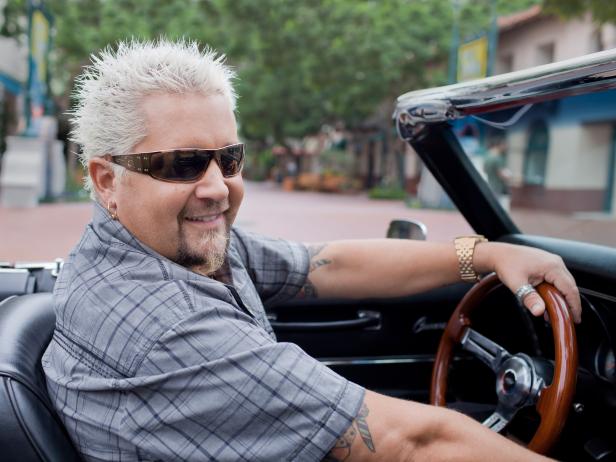 Get the first look at Guy Fieri's upcoming series, Guy's Family Road Trip....