In her recent interview with People magazine, Rachael Ray confessed that she makes a dog-friendly version of almost every meal she makes for dinner for her dog Isaboo. In addition to home-cooked meals, Isaboo claims the center spot of the bed between Rachael and her husband, "We haven't slept well in six years," says Rachael.
Paula Deen is hosting a blood drive for the American Red Cross on June 24 at her restaurant, The Lady and Son's. Blood donors will receive a limited edition apron autographed by Paula, a buffet meal at The Lady & Sons along with their signature Gooey Butter Cakes. To schedule an appointment, visit Redcrossblood.org or call 1-800-RED-CROSS.
Videos on the web:
Watch Michael Chiarello's interview during the Publishers' Party at the recent Food & Wine Classic in Aspen. Be sure to tune-in this fall when Chef Chiarello takes on the competition in the fourth season of Next Iron Chef.
Robert Irvine took some time to visit the kids at The Children's Center on Hilton Head and in Bluffton, a child care facility fully funded by charity and in need of help: Robert Irvine Visits The Children's Center.
Paula Deen joined Al Roker at the Community Kitchens of Birmingham where Al donated $1.7 million worth of food and supplies from his Lend a Hand charity to help smaller charities across the country work towards improving conditions in their communities. Watch the video.
The Food Network Fans are constantly looking for info and sharing links on where we can find favorite stars, discuss favorite shows, visit a book signing, or see an appearance in other venues. We invite you to stop by and visit at FoodNetworkFans.com.
More posts from FN Dish Editor.
Similar Posts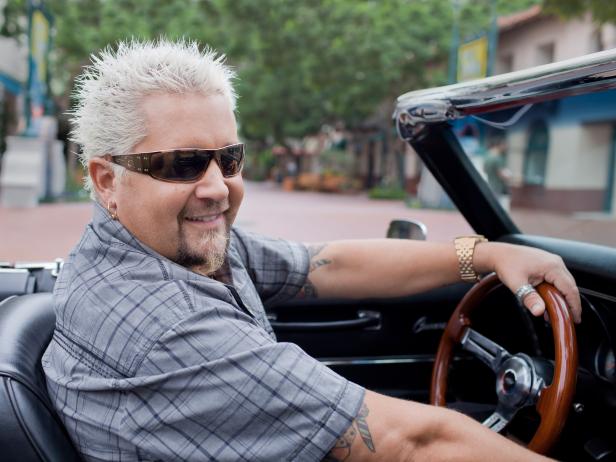 Get the first look at Guy Fieri's upcoming series, Guy's Family Road Trip....