On Monday, May 9, Tom Colicchio, Emeril Lagasse, Gail Simmons, Andrew Zimmern, Anne Burrell and many others in the food industry — will don their best as they join the James Beard Foundation at its annual Restaurant and Chef Awards Dinner.
In honor of the Rising Star Chef of the Year Award, we're chatting with the 2011 nominees in this category. Yesterday, we caught up with Christina Tosi of Momofuku Milk Bar in New York City. Today, we'll get to know Thomas McNaughton, chef at flour + water in San Francisco. McNaughton says that the Beard Awards, "Are a testament to the people that I'm surrounded by, not only in the kitchen but in our organization. It feels humbling to be among such talented peers."
FN Dish: The theme of this year's awards is "The Ultimate Melting Pot," so what is your favorite type of ethnic cuisine?
TM: Korean
FN Dish: Which celebrity/politician (dead or alive) would you like to cook for?
TM: I would like to cook for the Rolling Stones.
FN Dish: What is the one thing you'd like to change about the food industry?
TM: I wish we would get back to old techniques — faster is not always better.
FN Dish: Paula Deen's fried chicken or Bobby Flay's burgers?
TM: Fried chicken.
FN Dish: What is the one thing you can't live without in your home kitchen?
TM: A cold 6-pack.
The James Beard Foundation Restaurant and Chef Awards will take place at Lincoln Center's Avery Fisher Hall on May 9, 2011 and will be hosted by Tom Colicchio, Ming Tsai and Traci Des Jardins.  For more information and tickets, go to www.jbfawards.com
More posts from Sarah De Heer.
Similar Posts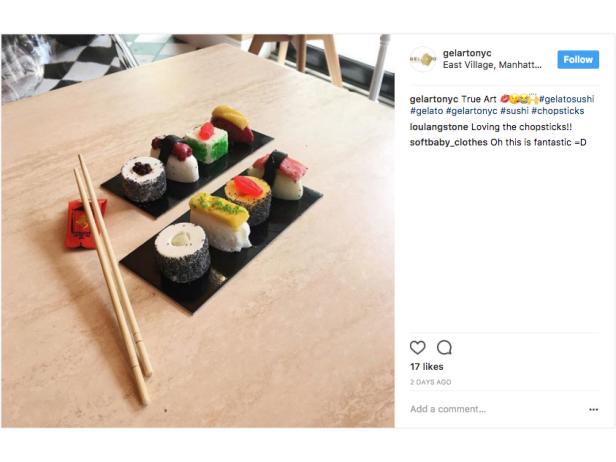 Nothing says summer whimsy like gelato in the shape of pieces of nigiri. ...