On Monday, May 9, Tom Colicchio, Emeril Lagasse, Gail Simmons, Andrew Zimmern, Anne Burrell and many others in the food industry will don their best as they join the James Beard Foundation at its annual Restaurant and Chef Awards Dinner.
In honor of the Rising Star Chef of the Year Award, we're chatting with the 2011 nominees for this category. Yesterday we caught up with Aaron London, chef at Ubuntu in Napa, Calif. Today we're talking with Sue Zemanick, chef of Gautreau's in New Orleans. "As a chef it feels amazing to be appreciated and recognized for all of the hard work that my cooks and I do on a day-to-day basis," Zemanick says. "I feel honored to be considered for such an important award and to be in the company of other such great chefs."
FN Dish: The theme of this year's awards is "The Ultimate Melting Pot," so what is your favorite type of ethnic cuisine?
SZ: Vietnamese.
FN Dish: Which celebrity/politician (dead or alive) would you like to cook for and why?
SZ: Johnny Depp, because he's hot and an amazing actor.
FN Dish: What is the one thing you'd like to change about the food industry?
SZ: I'd like to do away with all of the aggressive, mean chefs that belittle their employees.
FN Dish: Paula Deen's fried chicken or Bobby Flay's burgers?
SZ: Paula Deen's fried chicken.
FN Dish: What is the one thing you can't live without in your home kitchen?
SZ: A vegetable juicer.
More posts from Sarah De Heer.
Similar Posts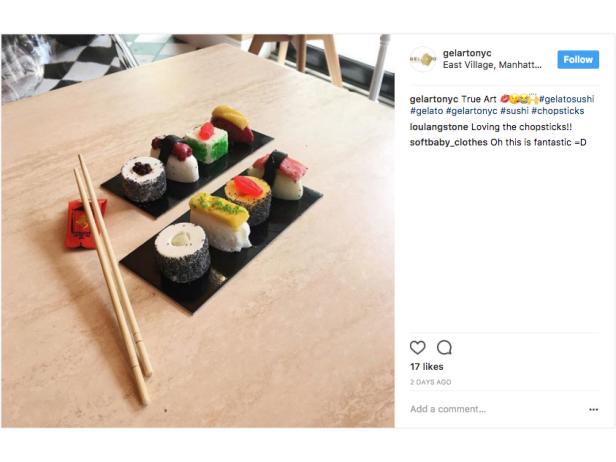 Nothing says summer whimsy like gelato in the shape of pieces of nigiri. ...