How More Restaurants May Begin to Compost: A small food-hauling industry equipped to deal with restaurants' compostable fare is cropping up. Cities like San Francisco and Seattle have passed laws that mandate commercial composting and since restaurants don't often have the space or time to do it onsite, food-waste managers, like Jeremy Brosowksy, are doing it for them. It's all part of the food-sustainability movement, Brosowsky explains to MSNBC.com. "Farm-to-table is good. Farm to table back to farm is even better." [today.msnbc.com]
How Does Your Garden Grow? In a Truck! Compass Green, the brainchild of two Brooklyn-based green thumbs, just achieved its Kickstarter funding goal to create "the first-ever mobile greenhouse run completely on renewable energy – waste vegetable oil, solar and wind energy." Follow the duo as they grow veggies in their greenhouse while driving around to educate both kids and adults on food and transportation sustainability. [gothamist.com]
Dinner Parties Thrown to Recruit New Nudists: The Wall Street Journal reports that nudist camps, to combat flat or declining numbers of participants amongst the 18-34 year-old set, are throwing fun, no-clothes events. In addition to 5K road races, there are naked dinner parties in NYC lofts and a "Naked Booze n Schmooze." The jokes for punny menu items just write themselves. [wsj.com via refinery29.com]
Royal Wedding Menu Looked Pretty Fancy: In more elegant menu item news, in case you missed it, Eatocracy has what was ingested at the Royal Wedding luncheon. Try saying "Scottish Langoustines with Lemon Mayonnaise Pressed Confit of Pork Belly with Crayfish and Crackling" in a British accent. [eatocracy.com]
Here's our round-up of food news, trends and happenings across the web. Check back for more, and tell us what else you're loving in the comments.
More posts from Julia Simon.
Similar Posts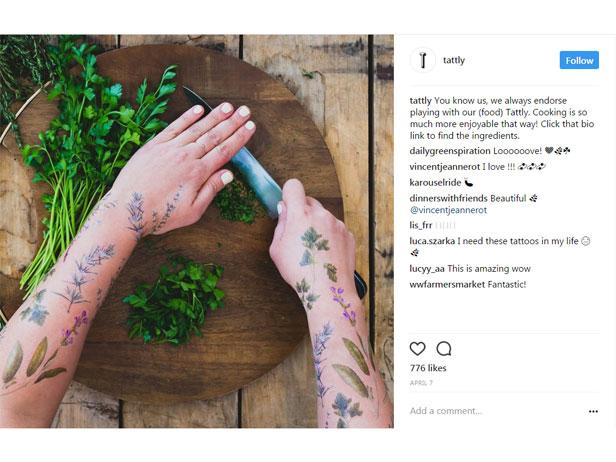 Parsley, sage, rosemary and thyme are not only herbs you cook with and lyrics you sing — they're also temporary scented tattoos you can wear....