Candy in moderation is a sweet treat for kids, but have you tried incorporating it into recipes?
Allen Salkin from Food Republic recently attended the Pebble Beach Food & Wine Festival where he wrote about the use (or overuse) of a popular carbonated candy in dishes. Not one, but two well-known chefs used popping candy in their recipes to create a "wow" effect with the crowd during an opening showcase. Salkin argues in his article that "perhaps there are ways creative people can recast tired things and make them work anew." Others, like sous chef Amy Kalinowski of Michael's Genuine Food and Drink say, "That was 2008. It's not original anymore."
Original or not, this classic candy keeps reappearing in recipes and products across the country — like Chuao Chocolatier's famed Firecracker chocolates.
If you've never had popping candy like Pop Rocks before, these tiny bits literally pop and tickle your tongue infamously — lighting up your mouth in wonder.
We're willing to bet that they'll create buzz at your next party. Try these Food Network recipes with Pop Rocks and let us know if they were a big hit on Facebook, Twitter or in the comments section below:
Nostalgic Popping Candy Cupcakes (pictured above)
Raspberry Rose Pots de Creme
No Cook Pop Rock Cheesecake
More posts from FN Dish Editor.
Similar Posts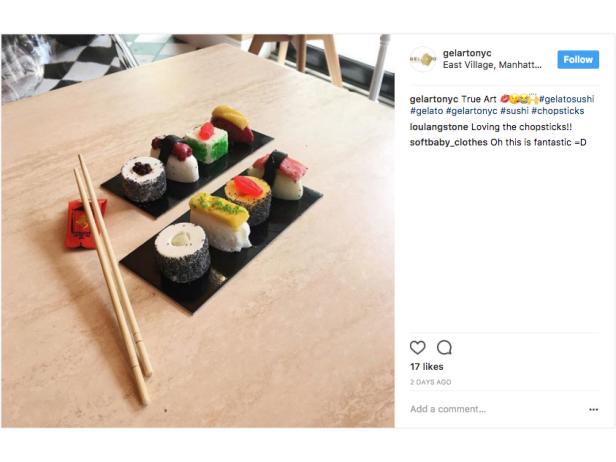 Nothing says summer whimsy like gelato in the shape of pieces of nigiri. ...