Want to celebrate Cinco de Mayo, but you're short on time to prepare a full fiesta? Marcela Valladolid of Food Network's Mexican Made Easy is sharing her five simple tips to throw a quick Cinco de Mayo party at home with your family and friends.
1. Instead of making a sit-down dinner, try serving a cocktail spread with just two or three small bites.
Try these recipes, which can all be cooked in under 30 minutes:
Mexican Squash with Yogurt Dip, Sweet and Spicy Drumettes, Mexico City-Style Tacos and Shrimp-Stuffed Chiles
2. Come up with one signature cocktail, that way you don't have to stock a full bar.
Try one of these recipes:
Watermelon and Mint "Agua Fresca" (non-alcoholic), Baja-Style Limeade (non-alcoholic), Mexican Cucumber Martinis or Chocolate Margaritas
3. Set the mood by adding Latin pop music to your music player! I grew up with Mariachis and love them dearly, but there's much to explore in terms of good Mexican music. Download Julieta Venegas, Luis Miguel, Mana, Paulina Rubio and countless others.
4. Get creative with your décor, but use what you already have around the house. You can go with the traditional colors of the Mexican flag (green, white and red), but you can also give it a more modern feel by using candles, different colored napkins and place settings.
5. Keep your guests entertained. I love piñatas, but instead of putting candy in them, I buy tons of scratch lottery tickets, which guarantees adult participation!
More posts from FN Dish Editor.
Similar Posts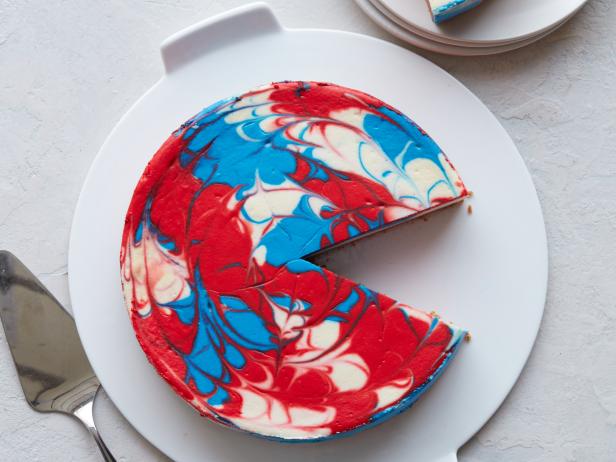 This week, our social feeds were inundated with red, white and blue....