Iron Chef Morimoto is serving up recipes to aid his Japanese homeland in Keep Recipes for Recovery, a 21-recipe cookbook filled with Japanese classics, fusions, haute cuisine and more. Donations start at just $10 –proceeds will go to The American Red Cross to help Japan recover from the devastation of the recent earth quake and tsunami. Last month, Chef Morimoto made his singing debut at The Thousand Hearts benefit concert to raise funds and awareness for the survivors of the tragedy. You can still donate to the benefit through Thousandhearts.org and see his vocal performance on YouTube.
Would you like to meet Chef Aarón Sánchez? In honor of his partnership with Cacique, the largest Hispanic cheese brand in the U.S., you and one lucky friend could have Sánchez "crash and cook" in your very own kitchen! To enter, visit and 'like' Cacique USA's Facebook page from Apr. 13 to Aug. 31, 2011: http://www.facebook.com/CaciqueBrand.
Guy Fieri has joined forces with California Lawmakers to encourage families to cook together on Sundays. ABC news reported that while standing outside the State Capitol in Sacramento, Guy asked his audience to shun the drive-thru or microwave meal and replace it with a home cooked meal made with their children.  "Let them stand there and work the sauté pan, let them do the plate up, let them deliver it to the family," said Fieri, "Start them off slow. Educate them as you go." The Senate has adopted the resolution on Family Meals and it now awaits further action.
The Food Network Fans are constantly looking for info and sharing links on where we can find favorite stars, discuss favorite shows, visit a book signing, or see an appearance in other venues. We invite you to stop by and visit at FoodNetworkFans.com
More posts from FN Dish Editor.
Similar Posts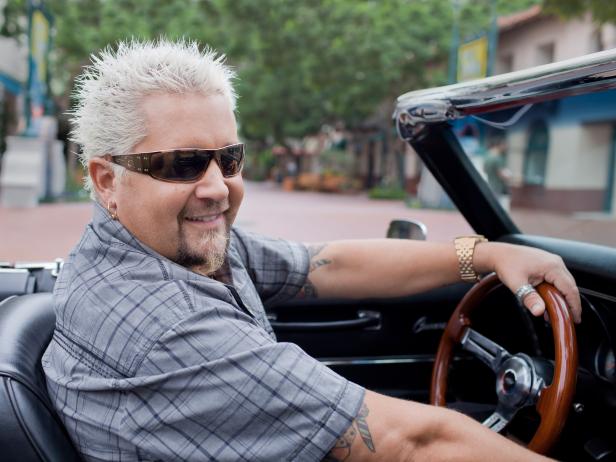 Get the first look at Guy Fieri's upcoming series, Guy's Family Road Trip....