Iron Chef Jose Garces will participate in The Great Chefs Event in Philadelphia, Penn. on Tuesday June 14 in support of Alex's Lemonade Stand Foundation. Alex Scott, a young girl with a childhood cancer called neuroblastoma, founded the organization. Every year she opened a lemonade stand in front of her home with the proceeds going to benefit pediatric cancer research. Alex inspired people from all over the world, motivating them to hold their own lemonade stands and donate to her cause. In August of 2004 at the age of 8, Alex passed away knowing she had helped raise over $1 million dollars to help find a cure for the disease that took her life. To date, Alex's Lemonade Stand Foundation has raised over $40 million towards fulfilling Alex's dream of finding a cure by funding over 150 research projects nationally. If you would like to attend the event featuring Chef Garces visit: The Great Chefs Event.
Chef Marcela Valladolid stopped by Late Night with Jimmy Fallon late last week to whip up recipes perfect for the warm summer weather. Marcela taught Jimmy the fine art of sipping tequila and guided him through the steps of making a Mexican style burger. Watch the video clip: Late Night with Jimmy Fallon.
Chef Tyler Florence made his rounds in New York City last week on board the Weinermobile introducing the new "Oscar Mayer Selects" All-Natural Hot Dog line. Tyler prepared new flavor ideas for toppings and shared them with the crowd in Time Square. Chef Florence also spent some time on Fox News where he promoted the second season of The Great Food Truck Race.
The Food Network Fans are constantly looking for info and sharing links on where we can find favorite stars, discuss favorite shows, visit a book signing, or see an appearance in other venues. We invite you to stop by and visit at FoodNetworkFans.com.
More posts from FN Dish Editor.
Similar Posts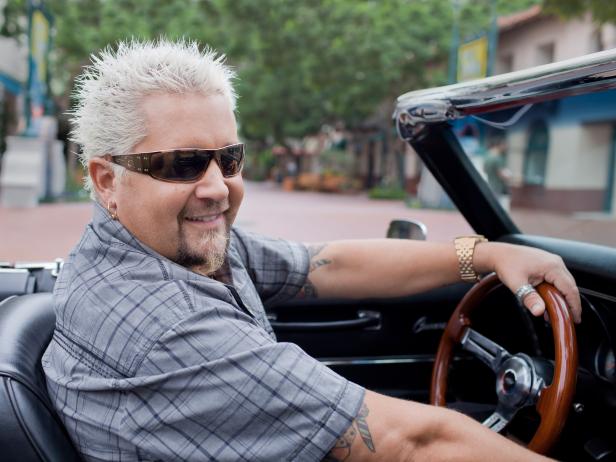 Get the first look at Guy Fieri's upcoming series, Guy's Family Road Trip....