On Monday, May 9th, Tom Colicchio, Emeril Lagasse, Gail Simmons, Andrew Zimmern, Anne Burrell and many others in the food industry will don their best as they join the James Beard Foundation at its annual Restaurant and Chef Awards Dinner.
In honor of their Rising Star Chef of the Year Award, we're chatting with the 2011 nominees in this category. Yesterday, we caught up with Gabriel Rucker of Le Pigeon in Portland, Ore. Today, we'll get to know Aaron London, chef at Ubuntu in Napa, Calif. London says, "I keep hearing things like 'this is the Oscars for chefs.' It's really hard for me to say until I have experienced it for myself."
FN Dish: How does it feel to be a James Beard Foundation Award nominee for Rising Star Chef?
AL: It feels awesome and kind of unreal. What a huge honor! I'm just excited to have the chance to go to NYC and hang out with some of the great chefs who are responsible for cooking today in America
FN Dish: The theme of the this year's awards is "The Ultimate Melting Pot," so what is your favorite type of ethnic cuisine?
AL: That's really hard to say, I love all ethnic cuisines. I think I would have to go with either Mexican or Korean.
FN Dish: Which celebrity/politician (dead or alive) would you like to cook for and why?
AL: I'd have to go with either Julia Child or Natalie Portman, both for obvious reasons.
FN Dish: What is the one thing you'd like to change about the food industry?
AL: I wish high end restaurants didn't waste so much product and I would love for my cooking to be something that influenced them not to. Also, an overall change in technique, perception and a new take on what is considered beautiful.
FN Dish: What is the one thing you can't live without in your home kitchen?
AL: Good coffee
The James Beard Foundation Restaurant and Chef Awards will take place at Lincoln Center's Avery Fisher Hall on May 9, 2011 and will be hosted by Tom Colicchio, Ming Tsai and Traci Des Jardins.  For more information and tickets, go to www.jbfawards.com
More posts from Sarah De Heer.
Similar Posts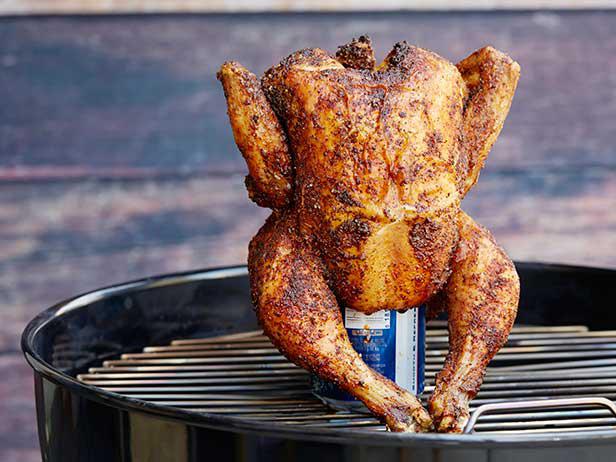 This clever grilling technique is easy enough to perfect even on your first try making it....