Introducing Cupcake Vodka: It's a thing, and it comes in four flavors: original, chiffon, devil's food and frosting. But if pie the new cupcake, we're thinking this liquor may have a short shelf life. [blogs.villagevoice.com]
Food Bloggers Bare All for Japan: If there was ever any doubt that food bloggers are totally cute, check out the Nudie Foodies, who are posing sans clothes (safe for work!) for a good cause. The photos, accompanied by recipes of course, will be compiled into a book, with proceeds from it going to the relief effort in Japan. [gothamist.com]
Pesticide Exposure in Womb Linked to Lower I.Q.s: Three new studies reveal that women who had higher exposures to pesticides while pregnant gave birth to children who went on to have lower I.Q. scores (by about seven points) once they began school. Score one for organic produce. [nytimes.com]
Green Tips for Your Kitchen: Earth Day was just last week, so it's perfect timing to get a little more eco-friendly. The good folks at Kitchen Daily have a few small tips (like how to keep that sponge out of the landfill a little while longer) that could add up to big results. [kitchendaily.com]
Here's our round-up of food news, trends and happenings across the web. Check back for more, and tell us what else you're loving in the comments.
More posts from Julia Simon.
Similar Posts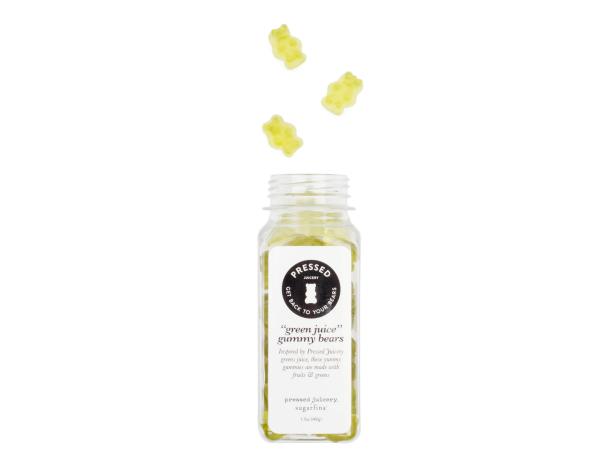 The fancy candy company that brought you pink-wine-infused gummies is hopping on the healthy-juice bandwagon and launching a new out-there flavor....