Can you resist? - Image Courtesy Food Network Magazine
Caffeine Addiction Linked to Genetics: Craving coffee? Science says your genes may be to blame, not the two hours of sleep you got last night. [usatoday.com]
Chicago Public School Bans Brown-Bag Lunches: With all the hullabaloo surrounding the poor quality of cafeteria food, it may come as a surprise that one school is actually banning lunches from home, too. What's a kid to eat? [myfoxchicago.com via newyork.grubstreet.com]
Camera-Powered App Delivers Estimated Calorie Count: Impressive new iPhone app Meal Snap lets you take a picture of your plate then spits out how many calories it thinks you're about to consume. The accuracy of the nutritional breakdown reportedly has some kinks, but it's still fun to think of the service as Shazam for food. [reviews.cnet.com] [Food Network Mobile]
Proof That Candy Dishes are Irresistible: Is the office hampering your ability to eat healthfully? You're not alone. "A four-week study of 40 secretaries found that when candy was visible in a clear, covered dish, participants ate 2.5 pieces of chocolate," the Wall Street Journal reports. "Moving the dish closer, so the subjects could reach the candy while seated at their desks, added another 2.1 candies a day to their intake." [wsj.com]
Here's our round-up of food news, trends and happenings across the web. Check back for more, and tell us what else you're loving in the comments.
More posts from Julia Simon.
Similar Posts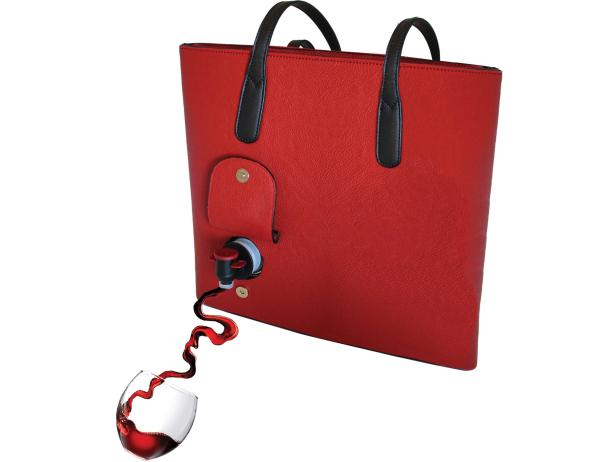 Wouldn't it be great if a spout suddenly materialized from your fetching purse and began dispensing the wine of your choice? Wait until you see this...