March 14th in this nation is a day to eat pie and potato chips. Pie, because March 14th is National Pi Day, as in π, or 3.14 (3/14, get it?) and since numbers are better for crunching than munching, pie is the logical gastronomical leap to make here.
So in the spirit of mathematics, get baking, and if it makes you feel better, go ahead and calculate the circumference of your quiche.
Ina Garten's Chicken Pot Pie (pie for dinner!)
Paula Deen's Spinach and Bacon Quiche
Giada De Laurentiis' Hazelnut and Chocolate Pie
Paula Deen's Sweet Potato Pie (pictured above)
Alton Brown's Lemon Meringue Pie
And chips? Well, it's also National Potato Chip Day. The reason isn't as clear as the thought behind Pi (again, 3/14, so clever) but regardless, do you need a logical reason to indulge in some chips? Make your own, jazz up some store-bought ones or use chips in a recipe in the spirit of Potato Chip Day.
Paula Deen's Fried Sweet Potato Chips
Bobby Flay's Hot Potato Chips With Blue Cheese Sauce
Rachael Ray's Roasted Thick Potato Chips
Ellie Krieger's Cracked Pepper Potato Chips With Onion Dip (this one's healthy!)
Spicy Potato Chips (pictured above)
The Neelys' Macaroni and Cheese With Potato Chip Crust
But it's late in the day, so don't despair if there's not enough time to make a separate snack honoring each of these truly deserving-of-a-holiday foods. We've got a few recipes that incorporate both (sort of).
Potato Chip Tortilla (above) — it's a pie, made with potato chips!
Or come pretty close with alterna-chips:
What's your favorite pie, chip or pie-and-chip concoction?
More posts from Michelle Buffardi.
Similar Posts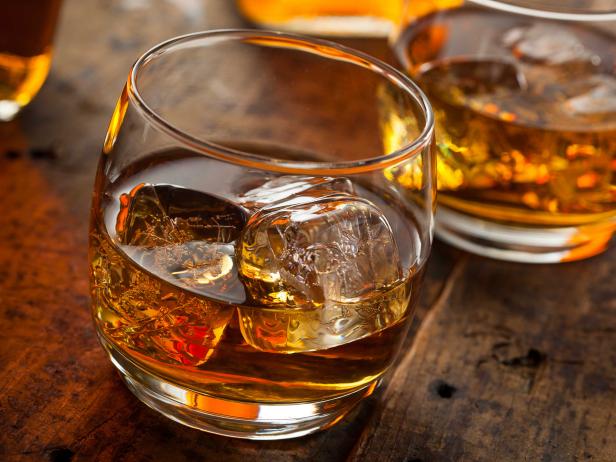 Did you ever wonder why alcohol content is measured in "proof" — and why that number differs from alcohol by volume, or ABV?...