And we thought we had weird pancakes
Mac & Cheese Pancakes? The story goes something like this: Famed NYC chef Kenny Shopsin had a patron who only ate either mac and cheese or pancakes. One day, said patron couldn't choose between the two and asked Shopsin to decide. The result is a serendipitous combination of the disparate dishes, and now Shopsin is showing us how they're made. [youtube.com/TheNewYorkTimes]
DIY Easter Candy: We're looking ahead to Easter, and we've been busy baking up the most festive desserts yet: springtime cupcakes, a new kind of carrot cake and more. Well here's another totally adorable idea: a deviled egg-inspired Cadbury Creme. [seriouseats.com]
Cooking Beets and Spinning Beats: The New York Times profiles "Lunch Breaks," a web video series that combines hip hop and healthy cooking, helmed by famed break dancer Richard Colon. Its verdict? "Think of Wayne's World meets the Food Network — with a funky beat." Fun! [nytimes.com]
Kitchen Things You Can't Live Without: 13 chefs weigh in on their five favorite kitchen tools. They range from the commonly used (pepper grinders) to the totally personal (special spoons). We're still unclear on what to do with one chef's tweezers. What can't you live without? [huffingtonpost.com] [Food Network Store]
Here's our round-up of food news, trends and happenings across the web. Check back for more, and tell us what else you're loving in the comments.
More posts from Julia Simon.
Similar Posts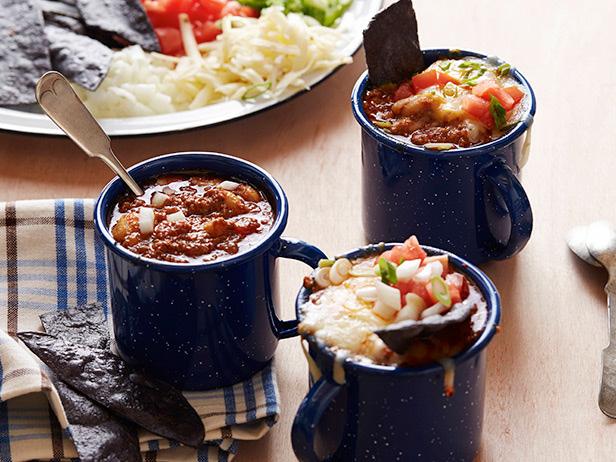 When March Madness means you can't pull yourself away from the screen, these dishes easily travel to the couch with you....