What music did this bottle listen to?
The Audio Files of One Oenophile: An Austrian winemaker has invented a sound system that plays classical, jazz or electronic music to grapes as they ferment. "The sound waves, he claims, positively influence the maturing process and produce a better tasting wine." [thehour.com via grubstreet.com] [Food Network Wine]
NYC Restaurants: 'The Customer Is Not Always Right' The New York Times takes a look at a few persnickety restaurants whose chefs refuse to make certain adjustments to orders. Want ketchup for your fries? Too bad. Your bagel toasted? Good luck! "Instead of trying to make a menu that's for everyone, let's make a menu that works best for what we want to do," chef David Chang told the Times. [nytimes.com]
Morimoto on the Status of Japanese Cuisine: Speaking of chefs who won't serve certain popular items in their restaurants, you won't find over-stuffed maki rolls at a Morimoto establishment. The Chicago Tribune checks in with the Iron Chef, asking him about the progression of Japanese food here in the states. [chicagotribune.com via eater.com]
Color-Correcting Foods at the Store: Grocers are enlisting a new kind of light bulb to show off their foods in the best, well, light. Using digital LED lighting technology, stores can "nearly replicate the true color of the sun's illumination," which means berries seem brighter and veggies appear greener. [news.discovery.com via eatocracy.com]
Here's our round-up of food news, trends and happenings across the web. Check back for more, and tell us what else you're loving in the comments.
More posts from Julia Simon.
Similar Posts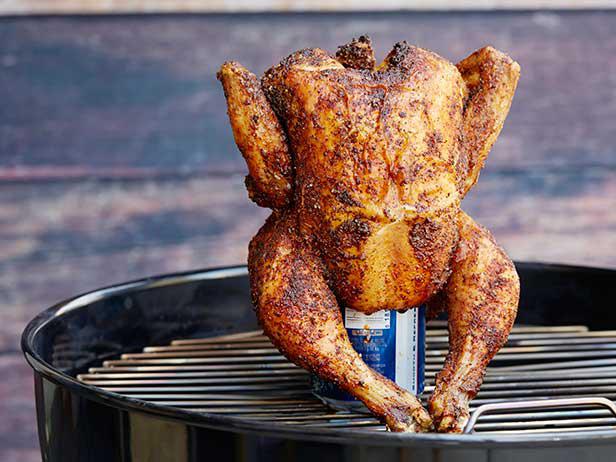 This clever grilling technique is easy enough to perfect even on your first try making it....