Dressed Up Swedish Meatballs - Image Courtesy Food Network Magazine
If you are like me, you grew up eating meatballs in their most traditional sense: tossed in an Italian tomato meat sauce next to a heaping scoop of spaghetti pasta. Well, this is only one way to enjoy the minced meat creations. But have you ever had meatballs on a stick? Or have you featured them in a chili-based soup or combined them with bulgur wheat, pine nuts and lamb? These meatball concoctions are loaded with fun flavors.
While the traditional version is topped with a thick gravy alongside lingonberry preserves, this recipe for Swedish Meatballs from foodnetwork.com offers an updated twist. These golf ball-sized bites are flash fried, skewered with a pickled cucumber slice and served with lingonberry-cream dipping sauce.
Use the word "meat" loosely and try David Rocco's recipe for Tuna Meatballs from cookingchanneltv.com.  For a mix of sweet and savory, David minces sushi-grade tuna and combines it with breadcrumbs, pine nuts and raisins before frying the balls and glazing them with a simple balsamic rosemary reduction.
Such classic Mexican flavors as cilantro, chili and mint are highlighted in Food.com's recipe for Authentic Sopa De Albondigas (Meatball Soup). Better make an extra large batch of this timeless sopa – one bowl and you will be hooked.
Lamb and onions are sautéed then stuffed inside a hearty mixture of bulgur, mint and allspice in food2.com's recipe for Kibbeh Meatballs. For a refreshing touch, serve these two-bite meatballs alongside a light mint yogurt dip.
More posts from Maria Russo.
Similar Posts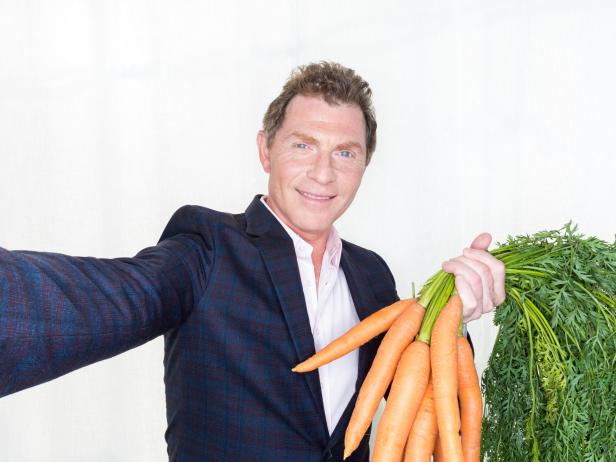 Food Network star Bobby Flay is no stranger to the idea that people want to eat more fruits and vegetables....